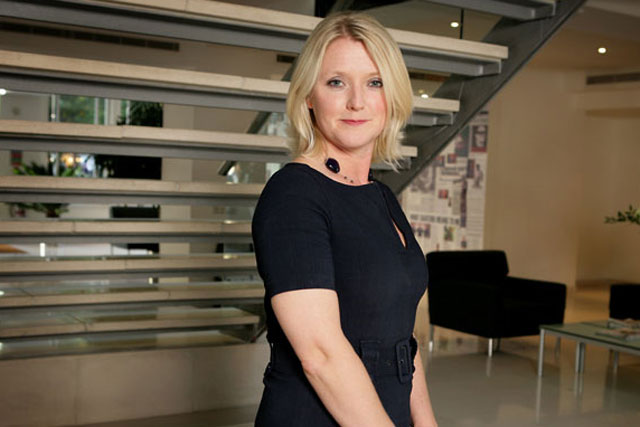 Advertising
Mel Cruickshank, the chief executive of Lida, has been poached by Wunderman to lead its UK operation. Cruickshank replaces Brendan Tansey, who is moving to an unspecified role within WPP, and becomes president of Wunderman UK and a member of the Wunderman Leadership Board. She will report to the Wunderman chairman and chief executive officer Daniel Morel and is expected to join later this year. (Campaign)
Aegis Media's Martyn Rattle and Malcolm Hunter are leaving their respective roles of chief client officer for global and integrated clients and chief client strategy officer for communications planning.
The pair depart Aegis as part of an ongoing management restructure. Aegis has no plans to replace the duo. Stephen White, the Aegis Media global marketing and new-business director, is moving to the new role of global brand director at Vizeum. (Campaign)
LBi has promoted its client partner, Michael Islip, to UK managing director. Islip fills a vacancy that has existed since the previous managing director, Phil Gripton, was promoted to chief operating officer in January.
In his new position, Islip will oversee the day-to-day running of the agency while being responsible for client services and business development. (Campaign)
JWT London has hired Tracey Follows, VCCP's executive planning director, as chief strategy officer. Follows will become the fourth and final executive partner - alongside Russell Ramsey, Joseph Petyan and James Whitehead - when she joins JWT later this year. (Campaign)
Marketing
Primelocation and FindaProperty marketing director Sheraz Dar has left the company without a ob to go to, following its merger with property portal rival Zoopla. Zoopla marketing director Charlotte Harper, former UK managing director of Match.com, will now take on the enlarged remit. Dar led the repositioning of both Primelocation and FindaProperty. (Marketing)
Travelocity International, which owns Lastminute.com, has recruited Sarah Bartlett as its first chief marketing officer, to oversee its portfolio of brands following a restructure. Bartlett, who joins from Ask.com, took up the role last week.
She will be responsible for Lastminute, Travelocity, Holiday Autos and Zuji across Europe and Asia, and report to Matthew Crummack, president of Travelocity International. (Marketing)

Nick Lisher, the marketing director at interior design advice and shopping website Mydeco.com, has taken a role as marketing director at personals company Massive Media. The move brings Lisher back to the online dating and personals industry after two years at Mydeco, before which he was strategy director at Mysinglefriend.com for four years.
Lisher will report to Peter Symons, Massive Media chief marketing officer. (Marketing)
Helen Kellie, chief marketing officer at BBC Worldwide, is to step down from her role, following wider changes at the commercial arm of the corporation that include the creation of a chief brands officer position.
In addition to Kellie's responsibilities for oversight of the company's global marketing activity and the development of new brands, the new chief brands officer will also be responsible for the commercialisation of BBC Worldwide's channel and programme brands. (Marketing)
Virgin Atlantic has appointed former BBC marketer Simon Lloyd as its marketing director, ending the airline's six-month search, triggered by the departure of Paul Dickinson.
Lloyd joins the airline from his position as director of media engagement, marketing and audiences at the BBC. He will report directly into Julie Southern, Virgin Atlantic's chief commercial officer.
He begins his job on 10 July. Lloyd replaces Paul Dickinson, who left the airline in January after a decade at the company. (Marketing)
Media
Rupert Murdoch will be chairman of the divided News Corporation empire but will not be chief executive of the publishing arm, home to The Sun and The Times newspapers. Murdoch, who is currently chairman and chief executive of News Corporation, will serve as chairman of both companies and chief executive of the media and entertainment arm.
Chase Carey, News Corporation's chief operating officer, will become president and chief operating officer of the media and entertainment company. News Corporation has yet to appoint a chief executive for the publishing arm. (Media Week)

James Copley, UK chief operating officer at WPP-owned outdoor media specialist Kinetic, is to leave the company after 14 years "to take time off from the world of advertising".
The date of Copley's departure is as yet unclear and Kinetic claimed he would work closely over the coming weeks with Andy Jonesco, Kinetic's EMEA chief executive, to guarantee a continued high level of service to clients and partners. (Media Week)
Daily Mail publisher A&N Media has promoted Marcus Rich, deputy managing director of Mail Newspapers, to the new role of commercial managing director of A&N Media.
Rich will take up his new role immediately and will report directly to Kevin Beatty, A&N Media's chief executive. He will have commercial responsibilities across the Daily Mail and The Mail on Sunday. (Media Week)