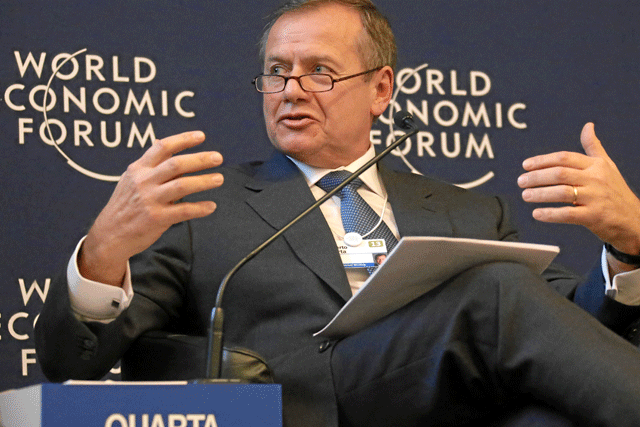 Advertising
WPP has appointed Roberto Quarta to succeed chairman Philip Lader and to join the board as non-executive director. He joins from media technology company Smith & Nephew, where he is chairman.
Ogilvy & Mather has appointed Ben Richards as worldwide chief strategy officer, a new role that reports directly to the worldwide chairman and chief executive, Miles Young. Richards will oversee strategy across Ogilvy's 538 offices in 126 countries and lead the group's business transformation efforts.
Sunshine, the start-up creative agency, has hired Sophie Tait as its business director, looking after Baileys. As Sunshine's first and, so far, only business director, Tait will report into the agency's chief executive, Kit Hawkins.
Marketing
Innocent has bolstered its leadership team with three senior hires – Tim Clarke as group marketing director, Nick Canney as UK & Ireland managing director, and Andreas Welsch as regional head for northern Europe.
Media
Denise Turner is leaving Havas Media Group after 14 years to become director of insight at Newsworks. She will become a member of Newsworks' leadership team and oversee the insight programme at the marketing body for national newsbrands.
Johnston Press has appointed Andrew Cunning, the creative director at Harper Collins Publishers, as chief creative officer and hired Liam Reynolds to lead its national ad sales. Cunning will work on developing "innovative" print and digital packages for advertisers. Reynolds, previously the commercial director at Exterion Media, replaces Richard Bogie, who recently left the businesses after 13 years.
Jane Macken, managing director of Haymarket Business Media, home to Campaign, Marketing and PR Week, is leaving the publishing group. Macken joined as a sales executive in 1988 and after numerous senior positions in the company became the managing director of the business division in 2011.
Simon Rees is stepping down as chief executive of Digital Cinema Media (DCM) at the end of January, to be replaced by interim leader Karen Stacey. Rees, a former chief executive of Mindshare, has led the UK's largest cinema advertising operation since May 2011.
News UK Commercial has hired Omnicom Media Group's Chris Amor to replace Matt Shreeve as the publishing group's trading director. Amor will be joining from Opera Media, Omnicom Media Group's division that specialises in media negotiation, where he has led deals for print, radio and out of home for the past two years.
Carat has appointed Sally Silver, M4C's head of digital, to head up its government media team following the account's move into the Dentsu Aegis Network. Silver will be responsible for overseeing all of the individual Government departments and public sector bodies while also ensuring the account is seamlessly integrated across the Dentsu Aegis Network Business.