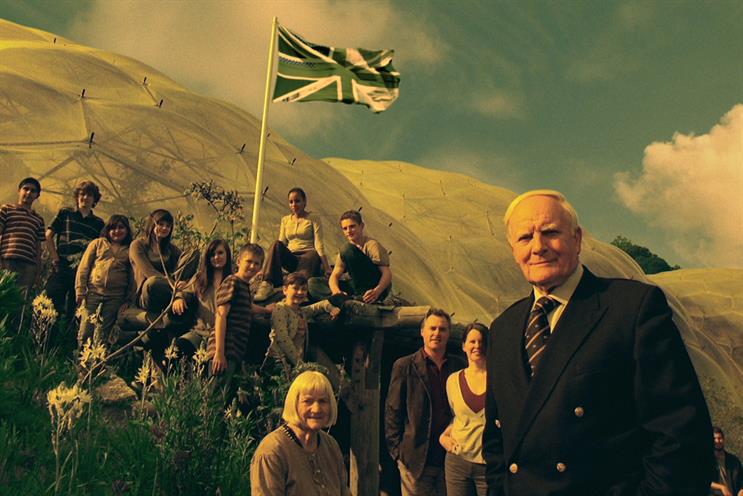 It's swings and roundabouts time again in the TV airtime market – the year-end trading season is well under way. As always, this annual jamboree should throw up some compelling stories. The TV business continues to face a number of fascinating structural challenages – and the upfront market often delivers telling hints about possible shifts in the balance of power between rival broadcasters.
However, those who revel in the more boisterous aspects of the marketplace were perhaps saddened to hear news that MPG Media Contacts and Channel 5 have stopped burying the hatchet in each other and have decided to bury it altogether.
Following a stand-off in last year's trading season, MPG clients were denied access to the channel over the course of 2012 – but there has been a rapprochement and they'll be back again for 2013.
But lest you get the impression that all is sweetness and light, some observers are convinced that there will be disputes this time between broadcasters and the UK's biggest buying points.
In some respects, this is all par for the course. There has been some sort of a Mexican stand-off in just about every trading season since commercial TV was invented. On the other hand, there's a slightly disconcerting aspect to this. For a start, ITV and Channel 4's upfront presentations were such a love-in that it was possible to forget, for a moment, the continuing existence of a more brutal commercial world.
And, in any case, the theory is that there's less scope for antagonism in the marketplace these days.
The Contract Rights Renewal regulatory mechanism ensures that there's less opportunity to move money around; and it's also true that both buyers and sellers tend to talk these days about the mutual benefits of partnership and collaboration. Surely, in the digital age, we should expect to see less conflict.
Steve Hobbs, the director of operations at Aegis Media, certainly believes that the market is evolving. He says: "Relationships between agencies and media owners need to change and, in our experience at Aegis, are changing. Pure share and discount battles actually restrict growth because everyone focuses on what they can get away with, rather than the opportunities that are available. Clients might benefit from reduced media pricing in a share or discount battle. Sometimes, though, they might not. And sometimes, as a result of a stand-off, they won't always get access to new and increasingly valuable assets that media owners are developing. Competitors might gain an advantage by grabbing those assets."
Richard Oliver, the managing partner, investment, at UM London, agrees that all TV airtime sales operations have become – or are trying to become – more collaborative. But he also points out that this remains a highly competitive marketplace – and it's right and proper that the better performers are rewarded. "We shouldn't stop having robust trading conversations just because we now have more on­going and collaborative relationships," he states.
That's a trade-off that Chris Hayward, the head of investment at ZenithOptimedia, recognises too. He says: "Certainly, the nature and structure of deals have evolved over recent years. There is no doubt some deals are reflective of real business partnerships and are the product of collaboration between client, media buyer and media supplier. True partnership deals will have a scope well beyond simple price and investment re­ferences – and are desirable as an objective."
But, he adds, the reality is that sellers always want more – and that can lead to tension. "In all my years in TV negotiation, rare have been the occasions when the sales company has asked for the same or less year on year. That is the nature of the sales job," he points out.
And Mark Jarvis, a founding partner at the7stars, agrees that there will always be the potential for disputes when two companies are negotiating terms of business – that's just a fact of life.
He also questions whether some of the big buying points are sufficiently motivated to embrace more sophisticated trading models. He concludes: "I believe that as TV stations look to extend their reach beyond the television set in the living room, more trading will shift away from the traditional linear model and it will become easier for an agency to find alternative ways of engaging with TV viewers. I'm equally convinced there are now more opportunities for partnerships and collaboration – the key question is whether the big buying groups really want to embrace these new opportunities."