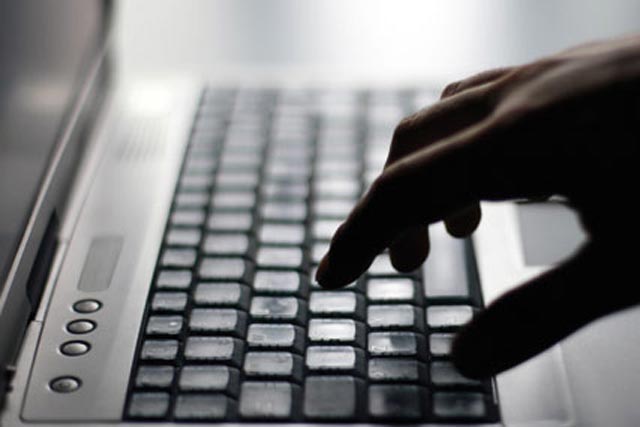 Lately, I've heard lots of talk in our industry about how digital advertisers are beginning to really take a look back at traditional methods and apply them to their work. Why do I say this? Because the online advertising landscape is so cluttered and crammed with messaging, coming at consumers from all angles. As an industry we are beginning to realise that the good old days of clean cut and simple messaging are sorely longed for.
It's always struck me as odd that in the digital landscape, we're constantly striving to make a bunch of pixels grouped on one section of a page get noticed. TV advertisers don't do this – pop an ad down the left hand side while a viewer is watching a programme – so why in the online landscape has this, until recently always been the norm? Yes, TV watching is a linear experience, and within the flow of content ad breaks are naturally accepted.
Web browsing, by contrast, is more often a non-linear experience – as Internet users we tend to flick constantly between browsers and tabs. But this doesn't mean that we can't take some of the principles applied to effective TV advertising and use them to effect on the web page.
Emulating the TV experience online
Where once banner and skyscraper advertising were the norm, these days we see brands becoming smarter in the way that they display their ads online. We've seen ourselves at Say Media how effective emulating 'the TV experience' online, can be. Back in 2007 we started to explore the concept of full-page online advertising with Facebook. At a time when Facebook didn't have solid ad revenue streams we partnered with facebook app developers to create ads that expanded to provide a larger canvas and cut through the multitude of ad messages. This is where the seeds of full-page ads as a concept began.
Even now the landscape is changing yet again, with basic full-page ads now making way for even more sophisticated forms of digital promotion. Take a look at this example of editorial content merged seamlessly with ad content, created late last year by the New York Times. Called Snow Fall, the concept received acclaim for its integration of ads with regular content. The online advertising of the future is all about ads that exist in a very natural state next to the content.
The basic concepts of aesthetics coupled with relevance apply across all mediums – and different mediums can happily take inspiration from one another.
In this regard, it's print advertising from which the digital landscape increasingly should take its cues. Like flipping the pages of a print magazine, clever ads become a part of the reading experience, adapting to mouse or touch controls to feel native to whichever device they're experienced on. At Say we have recently developed a concept called Adaptive Ads, an intuitive platform in which ads are designed to appear within the flow of the content.
As digital marketers, we still continue to seek inspiration from all kinds of places. I've worked in digital now for 15 years, and I know it can become easy to believe that online marketing is the be all and end all and that all other forms are dying around it. This simply isn't true – a great 16-sheet poster at the side of the road can still be amazing, if it's been placed well and has been designed to capture the right audience at the right time. The basic concepts of aesthetics coupled with relevance apply across all mediums – and different mediums can happily take inspiration from one another.
For years we have read about the death of traditional advertising techniques (if you live and breath digital), yet this couldn't be further from the truth. Traditional techniques have always been, and will continue to be an important and influential part of the modern digital business model.
This article was first published on The Wall Blog