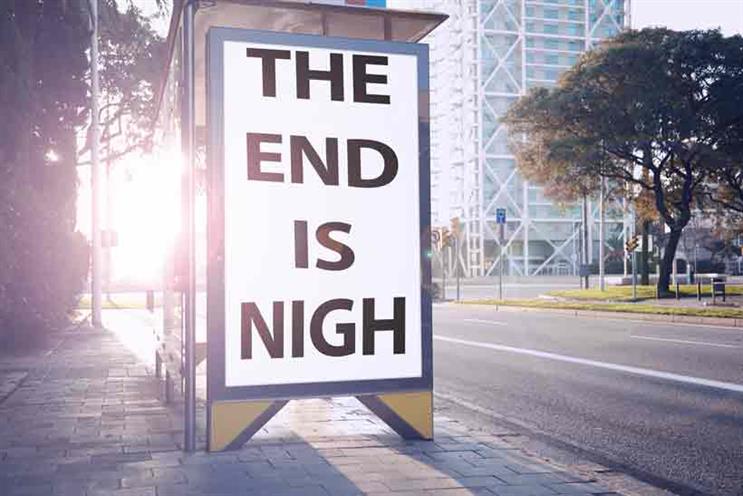 Clear Channel has sparked fears for the future of the classic billboard after telling landlords that it would not pay its fourth-quarter rent.
The outdoor giant claimed in a letter to landlords that the value of roadside billboards has been "materially reduced" because the rent now "exceeds" the advertising income they can generate. Clear Channel indicated that some traditional, analogue poster sites may have to be decommissioned if they are no longer economic as advertisers shift their money into digital screens.
Cue The Sunday Times running an excitable headline that proclaimed: "Ad giant heralds the death of the billboard." But a Clear Channel spokesman said: "Billboards continue to offer fantastic benefits to advertisers." Other media owners have been keen to stress that classic billboards continue to have a role to play in the marketing mix. However, it is true that major out-of-home media owners have been trying to reduce the number of traditional billboard sites that they manage in favour of more prime and digital locations.
Clear Channel has said half of its UK sales should come from digital this year. JCDecaux has set that target for 2017. Simon Sugar, chief executive of Amscreen, says: "As a hardware supplier of digital out-of-home, we know that efficiencies in flexibility and consistent quality of display are paramount. While classic posters can't offer this, digital outdoor continues to get better." Aidan Neill, chief executive of Bitposter, which manages automated trading for outdoor, says: "Right now, the outdoor media market is growing at 2-3% a year, with digital outdoor growing at 30-40%.
So digital has been cannibalising classic poster spend from within the overall outdoor market. The cost to put a poster up (a bloke with a poster and some glue) struggles to compete with the cost to serve a digital ad (not quite zero cost but getting close)." Others think it is overly pessimistic to say that the decline of the billboard is terminal – at least in the medium-term future.
Glen Wilson, managing director at Posterscope, says billboards work because out-of-home "is still very much in the business of big, bright and broadcast" and outdoor owners are reshaping their estates in more "flexible and agile" ways. There is further reason to think billboards aren't doomed just yet. Clear Channel's refusal to pay rent is not unprecedented and a source familiar with the company's thinking has suggested it is open to "dialogue" with billboard owners.
---
YES
Simon Sugar
Chief executive, Amscreen
"The reduced cost of hardware, combined with agencies striving for more efficient planning, will inevitably see the slow decline of classic, large-format posters"
---
NO
Glen Wilson
Managing director, Posterscope

"The universe of billboards is down about 17% over the past five years but there are still 15,000 of them in the UK, so they are hardly scarce and unlikely to vanish for many years, if at all."
---
NO
Jo Blake
Head of publishing and out-of-home, Havas Media Group

"Our customers are still spending more than half of their out-of-home budgets on classic billboards. Improving the position and location of billboards has increased the quality of inventory and demonstrates the format is still important."
---
YES
Aidan Neill
Co-founder and chief executive, Bitposter

"Classic posters will die away but aren't yet on life support. There's a question right now about whether digital spend is overdone. It's currently way more expensive to reach the same audience on a large digital screen than it is on a poster."