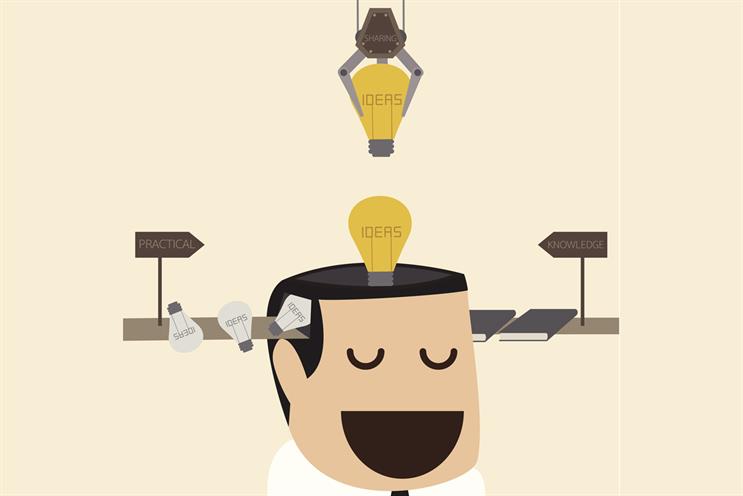 Advertising could learn a trick or two from the Koreans. Not only from the tech companies but also from the talent system that has spawned K-pop.
This is a Korean pop factory system that trains its hopefuls for several years before they are let loose on the latest production. During that time, potential pop stars are taught how to sing and dance but also learn languages, composition, etiquette and other social skills – the hope being that they emerge as fully fledged, rounded talent.
It's a casting and production system that makes dear old Stock Aitken Waterman look like relics from a distant analogue age.
And, with changes in communications, especially the onslaught of big data, advertising needs to adopt a similar approach. An approach that encourages multiskilled talent while ensuring that creative output remains more compelling than many of the sound-a-likes that emerge from the K-pop system.
Sir John Hegarty, who has collected at least as many advertising gongs as Pete Waterman has gold discs, attracted headlines last year when he criticised advertising for its over-reliance on big data.
Leading a charge for greater investment in creative people, Hegarty outlined the frustrations of working around "people who've got all the data in the world and yet they can't invent anything".
He was right to raise the issue because our industry is all about being creative. Big data should be no different. An important point is that talent in advertising, whether creative, planner or data specialist, needs to evolve, and we can play our part by building new roles and training to match the changes that are going on. Right now, most talent, especially creatives, learn one skill rather than a full suite of knowledge that will prepare them for changes in communications.
Barriers certainly exist. Big data has the potential to fuel creativity and guide how we arrive at a great idea. Creativity remains the most important dimension to driving great work. But many creative directors I speak to are sceptical that big data could really drive better creative ideas. Are they are right or not yet aware of the real potential?
There is little doubt that seeing big data in a creative way poses questions for agencies, clients, processes and platforms. Most importantly, big data has massive implications for talent in agencies and elsewhere. However, this could prove to be a positive force for creativity.
Are we up to creating a talent system that fosters a new type of creativity that embraces data?
Big data has the potential to provide greater levels of insight and offer our clients the competitive edge. This will be challenging, though, because people – and job descriptions – will change.
Technology, idea generators and analytical minds will need to work in greater harmony. Especially as data-visualisation techniques will grow in importance as we look to capture the imagination and create clarity. We'll also see an evolution of the role of creative technologists and the emergence of a new type of data team.
Data skills currently tend to sit within teams who are not brand-literate by trade and would not be naturally comfortable in briefing creative teams and inspiring them with the intricacies of their endeavours. It's also rare to find brand planners with strong analytics skills.
A few hybrids exist and their skills will be genuinely sought after. But agency leaders will need to be visionary to drive change in their organisations and with clients. They should consider creating the agency equivalents of the K-pop system, where all agency staff are schooled in a multi-faceted, hybrid approach.
This is an issue that we will be debating during my time as the chair of the IPA Customer Experience Group. Training, or working in cross-functional teams, will be the way forward in the short term. In the longer term, new talent needs to be attracted into the industry from different sources. Competition for these skills will be high and some sectors will pay highly due to the commercial edge it will bring. So, will we, as an industry, prove able to attract sufficient talent quickly enough? And, assuming we can, are we up to creating a talent system that fosters a new type of creativity that embraces data?
Investment is critical – in people, process and platforms. It's vital that we start the debate over where we want to invest as agencies, how it will give us better work, who we should partner with and how we invest in talent. That way, we'll provide clients with more hits than misses in the future.

Josette James is the client services director at Wunderman and chair of the IPA Customer Experience Group