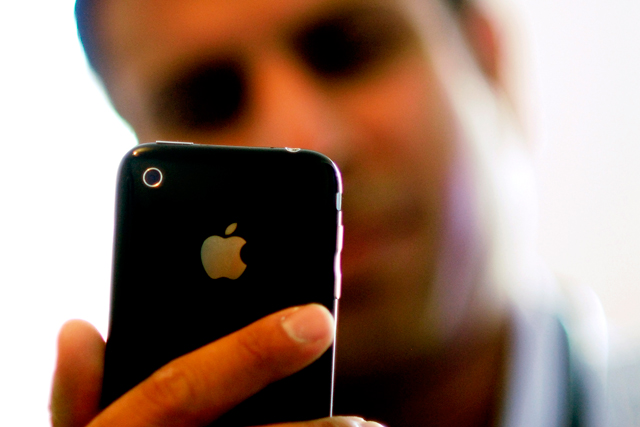 A perfect cocktail glass stands on sand, reflecting an inverted Pyramid of Giza as the sun glides down behind it. Carefully crafted, pure, timeless allure.
Juxtapose that with the news that Snapchat, the free app that lets you share video and photos, which self-destruct in seconds, has been valued at a cool $800m during its latest round of funding. Not surprising, perhaps, given its meteoric usage growth curve (200m images shared daily in June, up from 60m in February, according to Snapchat figures), and yet still somehow staggering.
As the Financial Times pointed out, this is more than Instagram's final sale price ($700m) after Facebook's stock slumped. Moreover, this was in the same week that Instagram introduced 15-second video to compete with Vine's even-more microvideo service, not to mention Facebook's own Poke, questionably - but deliberately - identical to Snapchat, launched at the end of last year.
A superficial bubble?
So is this super-light touch, technological transience nothing more than a superficial bubble, or a signifier of something deeper that marketers should pay attention to?
Time will tell, of course. As any user of Snapchat will tell you, though (13 to 24-year-olds are the app's current centre of gravity in age terms), it offers a solution to a very modern problem. Evan Spiegel, Snapchat's founder, says the service was designed to offer an alternative to the pressure that social media can bring to bear on users to present an idealised version of themselves.
Users want to share the real, immediate, silly side to their lives without the photographic evidence remaining on Facebook to haunt them forever.
Against a backdrop of carefully curated streams of perfect holiday pictures, users want to share the real, immediate, silly side to their lives without the photographic evidence remaining on Facebook to haunt them forever. And yes, no doubt there is sexting too, but, as Spiegel is at pains to point out, the app is most often used to share what's happening now; the extreme transience of the service, he says, "doesn't actually make sense" in a sexting context.
Brands seeking to reach a younger demographic are experimenting in the space, although, inevitably, the activity is largely promotions-based on what is still a nascent platform. Snapchat is reported to be considering in-app transactions and native advertising as a route to making money.
Fleeting immediacy
The fleeting immediacy might feel anathema to traditional marketing ideas that value carefully planned permanence over pertinence, but I can't help thinking that it's healthy for us to explore technology that helps brands get closer to the naturally transitory nature of users' real lives.
Perhaps we are witnessing a second wave in social media, where we recognise that users don't want their every move and word captured and held in static perpetuity. If Snapchat doesn't fit your brand's value set, witness the altogether more grown-up Tumblr.
In his speech at Cannes this year, Tumblr's CEO David Karp made a point of distinguishing the platform from the likes of Facebook or Twitter. Tumblr values great content over constant social interaction - "You can keep it small and do it in a campaign-orientated way" - versus the 24/7 newsroom approach that brands feel they need to adopt on other platforms.
Karp stressed that there are few publicly visible metrics on Tumblr, versus the follower/friend count on Facebook and Twitter: it's a place where brands can house content to share with audiences, without feeling under constant scrutiny or trying to meet unrealistic expectations. Suddenly, brands seem remarkably like their users.