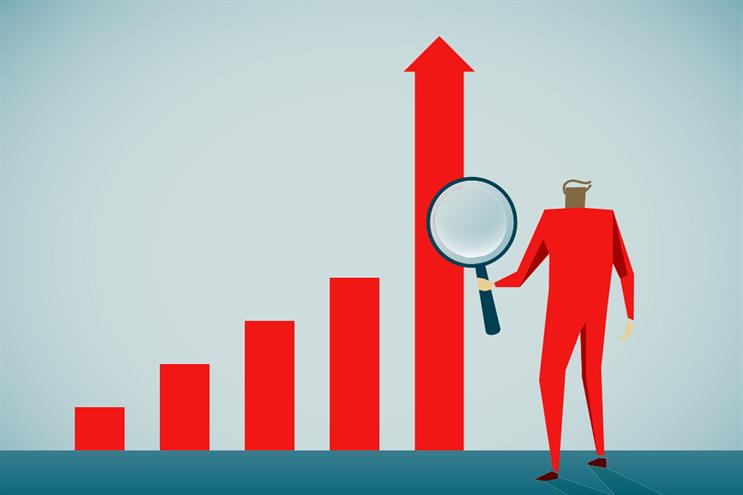 It has taken a while for the US Association of National Advertisers' report into media transparency to resonate but, one year on, there are signs that marketers are taking notice and focusing on practical solutions.
Marc Pritchard, chief brand officer at Procter & Gamble, gave the debate a huge boost with his era-defining speech in January, when he set out his company's requirements for transparency.
The controversy over brands appearing on extremist websites took the issue of digital transparency into the mainstream and highlighted some of the failings of programmatic media.
More advertisers are adopting the ISBA and ANA contract templates and investigating in-house solutions, especially in programmatic, in an attempt to achieve better media governance and brand safety.
Havas' recent announcement of a fully transparent programmatic supply chain suggests that there is a reaction among media agencies. There is also widespread recognition that media transparency is not just a financial matter but involves a range of areas where brands need better visibility of where their advertising is going and how it is performing.
The lack of transparency in today's media markets can severely impact the effectiveness of advertising and lead to significant financial loss.



The genie has definitely left the bottle and the movement towards media transparency will continue to grow in strength. But this issue is still not yet fully acknowledged at the level it merits within client companies.
The lack of transparency in today's media markets can severely impact the effectiveness of advertising and lead to significant financial loss. The digital supply chain alone can be extremely ineffective.
Ebiquity and Ad/Fin's recent study into the US programmatic market found that advertisers' effective budgets can be reduced by 42% through data charges and service fees.
The World Federation of Advertisers has estimated that only 40% of an advertiser's budget pays for media, while further losses occur through poor viewability and non-human traffic.
The total online display market is estimated by eMarketer to be worth $100bn this year, and it is increasingly going programmatic. So the 60% value loss is growing and already represents billions of dollars of lost value and ineffective advertising.
Given viewability and ad fraud issues, the real problem is even bigger. It is tempting to think that this only occurs in online advertising but the lack of transparency pervades the whole industry and every medium, as illustrated by the ANA report.
Each advertiser should consider its own exposure and the potential value loss. Financial officers have a fiduciary duty for effective stewardship of company funds. Advertising spend should be subject to the same disciplines as any other significant capital investment, with checks and balances on costs, contracts and the return on that investment.
Given the sums of money at stake, media transparency should be a matter for advertisers' risk management, corporate governance and audit committees. The past year has shown that a significant number of advertisers are now taking steps to manage their media affairs differently. The level of scrutiny will continue to grow and will lead to media achieving its rightful place at the top table within client companies.
Nick Manning is the chief strategy officer at Ebiquity, which advised the ANA.