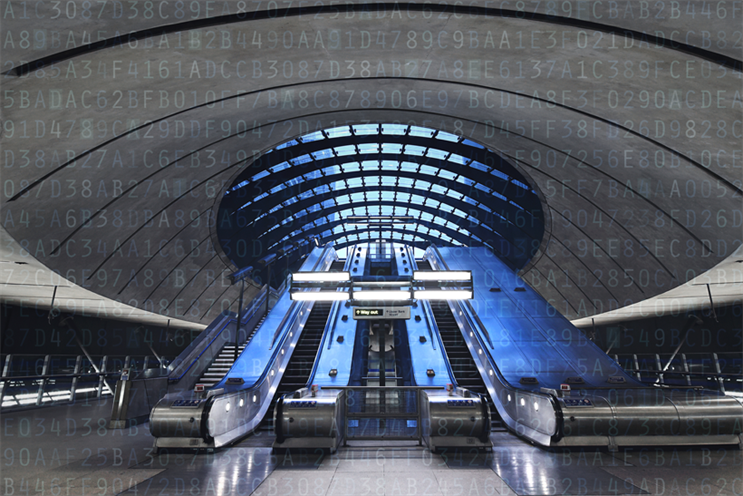 We are selling London to an extent
Speaking at Advertising Week Europe yesterday (18 April), Chris MacLeod, marketing director of TfL, said: "We are moving beyond just selling panels and posters. We have an opportunity to sell an audience."
MacLeod discussed the massive volume of operational data TfL collects on the 31m journeys Londoners make a day, providing the company with a "huge advertising estate".
"We are selling London to an extent," he said.
MacLeod talked about TfL's open data scheme, which makes its data feeds open to developers, businesses and media owners. The idea is to enable people to develop apps and services to help Londoners travel around the system more efficiently.
Capacity management
According to MacLeod, 450 apps have been developed as a result of the scheme, generating a value of £56m. "We are undergoing a process of engagement, talking with key users and developers about what the next step looks like," he said.
MacLeod says he sees his role at TfL as "less in marketing, more in capacity management". This was particularly the case during the London 2012 Olympics, when TfL was tasked with making sure Londoners could travel around the city efficiently, with an increased population.
As a result, MacLeod said that TfL has cultivated a rich CRM base, with a "very high" open rate on emails. "They usually tell you something you want to hear," he said.
MacLeod's comments follow TfL's appointment of Exterion Media to handle its £1.1bn outdoor ad sales contract for the Tube.
At the time, TfL promised advertisers that its new deal with Exterion Media would mean greater use of digital technology so ad campaigns can be targeted by time of day and location.