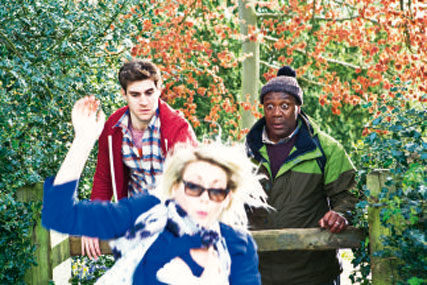 Premier Inn, National Express and Virgin Trains are among the brands preparing tactical activity as British Airways gears up for strikes, and volcanic ash continues to cause flight restrictions across the UK and Europe.
Virgin Trains' £6m ad push, by MCBD and Elvis, attacks the 'hellishness' of other forms
of transport, showing people transformed into 'frustrated zombies' by traffic jams and queues at airports. The print, outdoor, radio and digital campaign breaks next week.
Separately, Whitbread-own­ed hotel chain Premier Inn is rolling out its latest tranche of activity featuring comedian Lenny Henry. In a departure from previous campaigns, which have promoted features of its hotels, the work seeks to convince consumers to take a holiday at one of its UK outlets.
Steve Conway, head of marketing at Premier Inn, said the flight disruption had been 'beneficial' for the brand and was its 'biggest opportunity' to tap into the leisure market.
Meanwhile, coach and rail operator National Express is preparing a fresh wave of communication targeting dis-gruntled fliers.