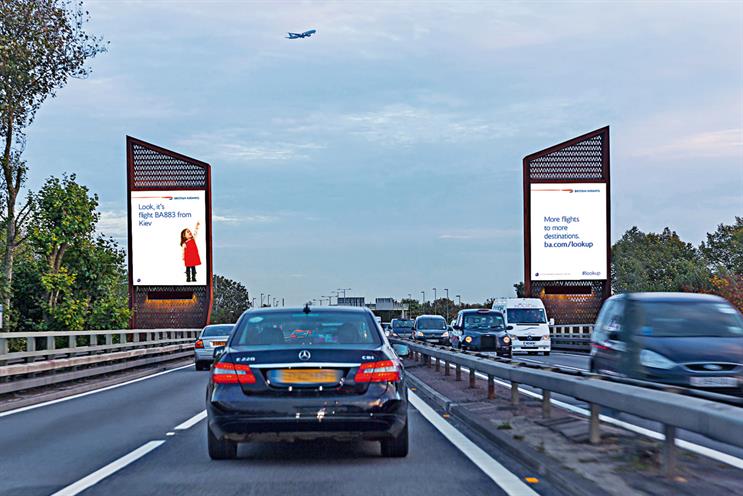 British Airways
British Airways tried to restore some of the magic of airline travel by using state-of-the-art technology to remind people what flying was like when they were children, while raising awareness of BA's destinations and routes.
Ogilvy 12th Floor, Carat, Posterscope and the Clear Channel subsidiary Storm collaborated for the initiative that utilised Storm's sites at Piccadilly Circus and Chiswick Towers, which both sit below the Heathrow flight path.
The billboards were able to display details about planes flying overhead including flight numbers and destinations. The technology saw BA charged for the ads only if the weather was clear enough for aircraft to be seen.
The campaign was the most-talked-about airline ad of 2013 and resulted in 45 million social media impressions.