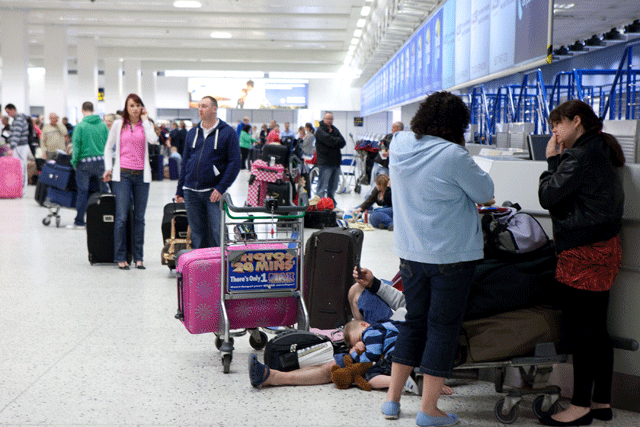 Luke Pollard, head of public affairs at the Association of British Travel Agents (ABTA), went on the offensive at the ABTA Travel Convention in Malta last week, telling delegates: 'The internet is not going away.' This statement, relating to consumer opinion websites, may appear obvious, but it summed up the entire event.
The travel industry has had a tough 18 months, but is now being encouraged to embrace digital marketing and social media as a way to increase consumer confidence in its brands.
The crisis caused by the ash cloud in April hit airlines particularly hard, with the resultant groundings costing carriers worldwide about $200m a day in lost revenue. Adding to its woes, British Airways has been in long-running talks with union Unite over employee strikes, while air passenger duty is set to increase again next month. Andrew Crawley, director of sales and marketing at BA, argues that it should be capped until 2012.
BA believes it has already reaped the benefits of adding a digital strand to its marketing communications. During the ash-cloud crisis it drove traffic from the @British_Airways Twitter feed to its website, where it posted regular updates for passengers.
Converting the sceptics
Nonetheless, experts claim some in the industry remain sceptical about social media and mobile marketing. Speaking at the Travel Marketing Forum at the convention, Ian Dowds, vice-president, UK, of Specific Media, said the sector still relies on old marketing models. 'Travel lags behind other industries and there is a tendency to use static, backward-looking segmentations using target audiences,' he added.
Instead of using social and digital media as brand-building tools, some brands still rely too heavily on SEO as a key way to increase sales. Paul Evans, chief executive of Lowcost Holidays, said SEO is a significant area for investment as it lowers the cost of acquisition.
David Goodman, managing director of Conrad Advertising, contended that the job of travel marketers is getting harder as the environment they work in is becoming 'more and more complex'. As a result, he described a need to understand where and how their advertising works in the market.
Challenging the sceptics, Paul Flatters, managing partner of consultancy Trajectory Partnership, said that there is space for innovation through mobile marketing. Flatters' company forecasts consumer trends, and, according to him, the timing is right for the channel.
Instead of simply advertising via mobile sites, apps and pushing SMS ads, he told delegates that travel brands should be turning mobile handsets into interactive devices that enhance the consumer experience, increasing confidence and positivity around brands and the industry.
Flatters was quick to point out the financial benefits. 'You can get people to spend money on information that would normally be free,' he said. 'National Rail has had more than 100,000 downloads at £5 a time for its rail timetable since it launched its app.'
According to Trajectory Partnership, nearly a quarter of UK mobile-phone users has a smartphone, growing at 70% year on year. In addition, 40% of iPhone owners use their phones to search online ahead of a laptop or PC. The consultancy also reported that Apple celebrated 3bn downloads from its app store earlier this year, despite its iPhone accounting for just 5.5% of the smartphone market.
Flatters warned, however, that there is a danger overloading consumers.
He argued that when brands began to market themselves online, many developed their plans too fast for their customers. 'Online marketing got ahead of the market in the early 2000s,' he said. 'I've lost count of the number of clients who, when I suggested something for their website, would say "I tried that three years ago and it didn't work." Well try it now, because it will. It's the timing that is key.'