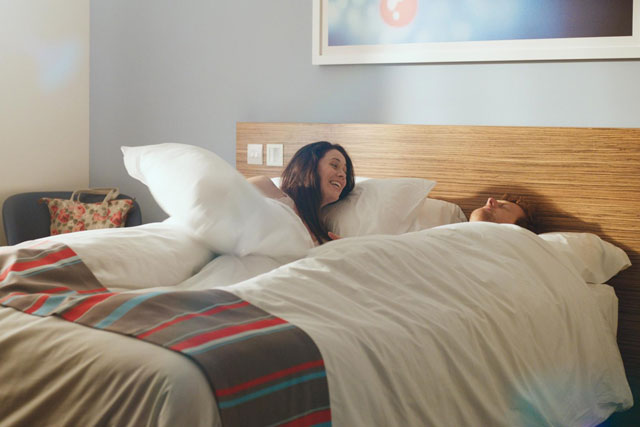 The campaign marks Travelodge's biggest ad spend to date and encourages people to "Get up and go".
Created by CHI and Partners, the campaign highlights the hotel chain's new look, following a £57m investment in the brand's modernisation programme, with the installation of 37,000 new bespoke king size Travelodge Dreamer beds.
The brand has vowed to install the new beds across its entire UK network of more than 500 hotels by September 2014.
Peter Gowers, chief executive, said: "Our new advertising campaign is the latest milestone on our journey to build a new Travelodge and become Britain's favourite hotel for value.
"Since 1985 we've been making travel affordable to millions of people across Britain. Our continuing expansion into key city centres, our new more modern look and actions to slash the cost of Wi-Fi access are all part of our ongoing journey."
The ad will be the first time the brand has been on TV in four years.
The entire venture comes as part of a brand relaunch following near-administration last year.