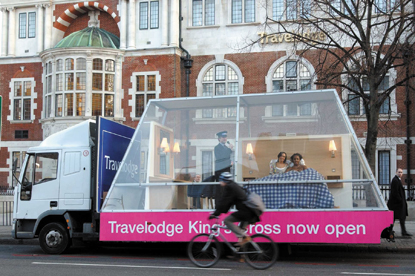 The company has approached agencies with a request for information, and will hold a formal pitch for the business later in the year. The process is being handled by the AAR.
The successful agency will work on developing Travelodge's website, as well as handling eCRM activity for the brand and producing some online ad campaigns.
Travelodge works with a number of agencies on its advertising and digital accounts, including Doner Cardwell Hawkins, Swordfish and Twentysix London.
It has increased its focus on digital advertising over the past few years and in May 2008, it underwent a redesign of its website, travelodge.co.uk, in a bid to improve its look and functionality.
The company has also recently launched an iPhone application that allows users to explore availability and book rooms at Travelodge-affiliated hotels across the UK.
Last month, Travelodge became one of the first major hotel brands to provide exclusive discounts to consumers via Twitter.
Travelodge is currently the UK's fastest growing hotel company. In July, the company announced that it was going to invest £84 million in launching six new hotels in London in time for the 2012 Olympic Games.