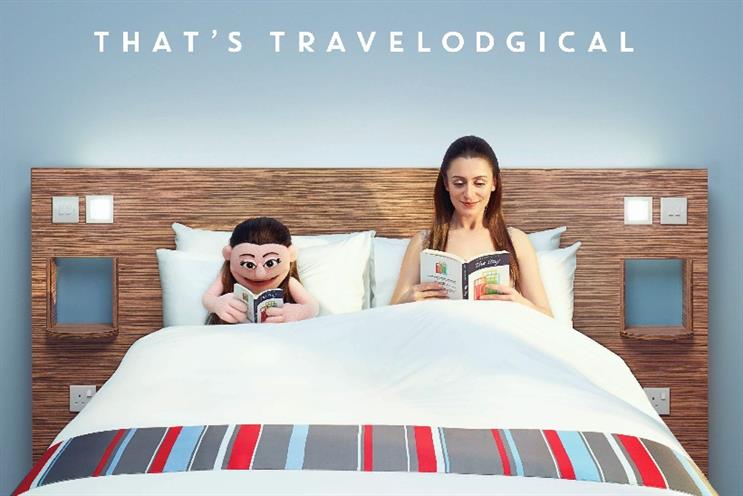 It is set to launch a TV, radio, press, digital and outdoor campaign to show that the brand has "changed" thanks to a £100m investment in upgrading and modernising rooms across the estate.
The campaign introduces the concept that all travellers have a keen eye for a bargain. It features puppet characters that represent the "value seekers" in every customer and positions Travelodge as the logical choice with the new strapline: "That's Travelodgical".
The puppets celebrate what makes Travelodge the logical choice when staying away from home in a musical theatre-style song.
"Now that our £100 million modernisation programme is nearing completion it's the perfect time to go out and shout that Travelodge has changed," said Karen Broughton, Travelodge sales and marketing director.
"Our campaign marks another step on our journey to become Britain's favourite hotel brand for value. This creative concept reflects the essence of our new Travelodge brand and what customers are looking for, which is a great quality room at a great price."
---
Recommended