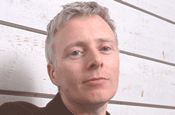 The move marks a shift away from its original strategy of employing a full-time media specialist. Regan was appointed in March 2006, the month the agency opened for business, with the brief of putting communications planning at the heart of its strategic offering.
However his departure signals a shift to what the agency is calling "task-based" planning, in which it will draw upon specialist freelance expertise depending on the client and brief.
Regan will continue to work with the Red Brick Road under this remit.
Hackworthy said: "We are evolving the way that communications planning is done and looking to use different skill sets for different jobs in different ways rather than have a full-time specialist.
"In the last few months we're viewing planning more as a task than a department Tony is a good operator and continues to work with us as part of this new approach, but structures must evolve according to their needs. To move forward we want access to wider strategic resources depending on each individual client's needs."
Regan will not be replaced in his full-time role, and Hackworthy added that the agency was planning to use comms planning experts from all over the world on future projects.
The news comes less than a month after the agency won the £10 million Sky Networks business, beating Bartle Bogle Hegarty and WCRS in the final shoot out.
Before joining the Red Brick Road, Regan was a founding partner of Nylon, a communications planning specialist launched in 2004 as a joint venture between Young & Rubicam Brands and Mediaedge:cia.
Regan could not be reached for comment.