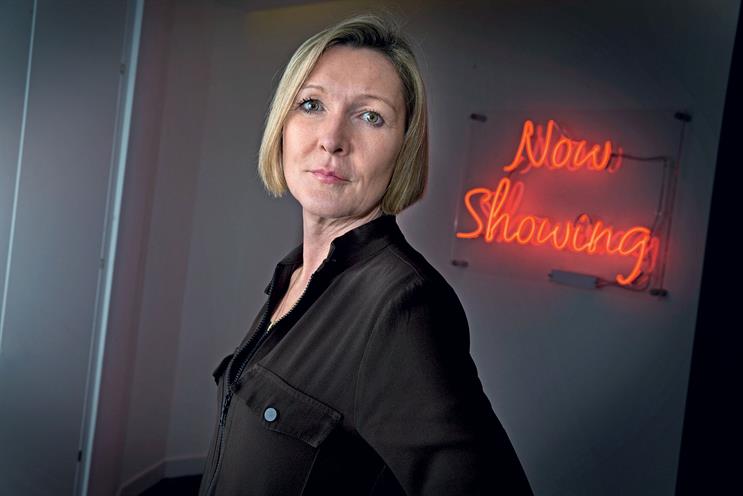 It's time to get disruptive, simple and emotional.
We have reached a tipping point. As adults, we spend 20 minutes more using media than we do sleeping every day, while every two days we create as much information as we did from the dawn of man until 2003. But is this barrage of communication making us immune?
Speaking at Advertising Week Europe last month, Dave Trott shared the stat that 89 per cent of advertising in the UK goes unnoticed, even though people are exposed to 1,000 messages a day.
According to Trott, the most important sentence that is never on a client's brief is: "People must notice this advertising."
So what trends are emerging that will get brands noticed? Three themes stand out. First, the trend towards impactful advertising; second, the importance of building powerful emotional connections; and third, the rush towards branded content.
For Trott, simplicity is key. For any conversation or ad to work, it needs to have impact, then communicate and be persuasive – in that order.
He said: "You can't persuade me unless you have impact. If no-one notices your advertising, everything else is academic. We need impact media like TV, outdoor and cinema to get people's attention."
But how do you stand out from the crowd once you've chosen an impact medium? The answer is the second trend: building powerful emotional connections.
According to Mindshare's Trends 2015 report, we crave immersive and sensory experiences that completely absorb our attention and help us feel real again.
Les Binet and Peter Field's study on an "era of accountability" backs this up, finding that the most effective ad campaigns are emotional: "Emotional advertising is twice as efficient as rational and delivers twice the profit."
Cinema is in the perfect position to capitalise on both trends. You don't get a more emotionally rich impact medium than cinema. Film, particularly when experienced in the immersive cinema environment, also has a uniquely powerful ubiquity within human culture.
Robert McKee, the screenwriting tutor, has said: "A culture cannot evolve without honest, powerful storytelling. We need satires and tragedies, dramas and comedies that shine a light into the dingy corners of the human psyche and society."
So powerful emotional advertising leads us to a third trend – the rush towards branded content.
Avi Savar, the founder and creative of Big Fuel, explains: "Traditional advertising is about delivering features, benefits and a USP through a product story, and then finding creative ways to connect that to people.
Branded content is the reverse of this. It's about starting with people stories first – so what are things that can help brands connect with the hearts and minds of their audience? – and then thinking about how you can creatively link that to your product."
Film, particularly when experienced in the immersive cinema environment, also has a uniquely powerful ubiquity within human culture.
This rush towards what is better defined as "emotional content" is real: 91 per cent of companies produced more content in 2014 than the year before and 88 per cent plan to produce even more this year.
Brands have set themselves the challenge of becoming film-makers. The best example is The Lego Movie, the biggest film of 2014 – it's no coincidence that Lego has since been voted the world's biggest brand.
At Advertising Week Europe, DCM hosted a branded content workshop with Adrian Pettett, the chief executive of Cake, Steve Jamison, a co-founder of Archer's Mark, and Luke Taylor, the head of branded entertainment at Pulse.
All agreed that, for brands looking to move into content, they need an idea that is pure and original while also understanding exactly who will watch it, like it and share it.
Pettett added that there was a real opportunity to show branded content in the cinema, aligning it with the 600-plus films released across the UK every year. This was serendipitous, as we are creating a content spot in cinema to help brands launch their content with impact on the biggest screen.
However, we have to remember Trott's advice and not overcomplicate it all. As Craig Inglis, the marketing director at John Lewis, also advised at Advertising Week Europe: "Too many brands are doing content because it's the zeitgeist – it's just marketing. Don't get caught up in stuff and overplay it. You have to engage customers in the right way."
Ultimately, the customer should always come first – that's one trend that will never change.
---
Karen Stacey is the chief executive of Digital Cinema Media