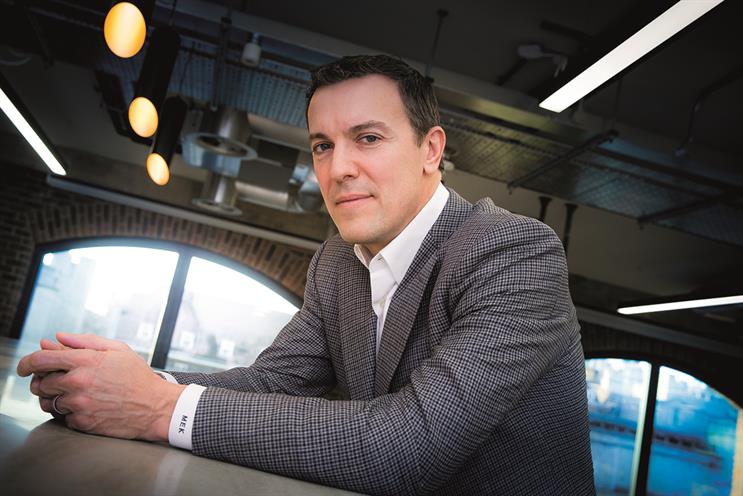 2018 will be shaped by two powerful and fundamental trends: the maturation of the digital marketing ecosystem and data privacy regulation (GDPR) in tandem with consumer preference for more effective personalised communication. These will affect our industry's structure and the flow of capital and advertising investment.
GDPR will be the most formal manifestation of privacy preferences, alongside trends like ad-blocking software and opt-outs. Consumers want protection from communication that is 'creepy', but also want personalised and relevant experiences that aid their journeys in ecommerce, customer service and entertain­ment. Advertisers will invest in data platforms and marketing stacks that power personalised communications at scale that comply with consumer preferences. Brands will increase investment in digital experiences that make customers want to opt in to a relationship, as first-party data is the most valuable asset in the marketing supply chain and they will have to work harder to gain, retain and protect it.
Clients will need partners with strong CRM data capabilities and will boost investment in personalisation-enabling data infrastructure. Software vendors with broad enterprise functionality and strong personalisation capabilities will gain momentum. The cost/risk/value equation of implementing enterprise marketing tech is improving, so clients can accelerate and scale investment.
We will see similar maturation in ad tech and media; smaller, non-value-added players will be shaken out as forces push the industry to consolidate around fewer, stronger, more-measurable and transparent players.
The flight will continue to quality publishers and platforms that have engaged, addressable audiences to enable personalisation with improved content, context and measurement. Platforms like Amazon will gain share due to the strength of their commerce-based audience and measurement loop.
Investment and convergence
Publishers will create more robust first-party data-sync capabilities for advertisers to create targeted, addressable audiences with measurement capabilities and data granularity that exceed what is shared by Google or Facebook. Clients won't achieve holistic attribution across the walled gardens, but will accept the trade-off (and cost) of using them to reach high-quality, addressable audiences. Platforms like YouTube will continue to invest in improving brand safety and pass on the cost to advertisers.
There will be further convergence of agencies and consultancies. The latter will gain share by creating seamless, integrated, outcome-based engagements, and try to improve their domain expertise. Agencies will develop operating models that bring together brands in integrated engagements, increasingly with performance-based fee structures. A side-effect of client investment in data and audience will be a shift in the media services value chain to data strategy, audience modelling and measurement.
These imperatives – making media spend more addressable, creating more personalised experiences and developing a more accurate understanding of individual customer value to manage customer journeys over time – are increasingly interrelated and gaining momentum. Better first-party data enables more efficient, addressable advertising; savings can be reinvested. The biggest hurdle for clients is reorganising themselves around customer marketing. This will create more efficient, co-ordinated communications and maximise ROI in enterprise data and marketing platforms.
If 2018's fresh challenges are overcome, people-based marketing will be realised in a way that benefits consumers as well as brands.