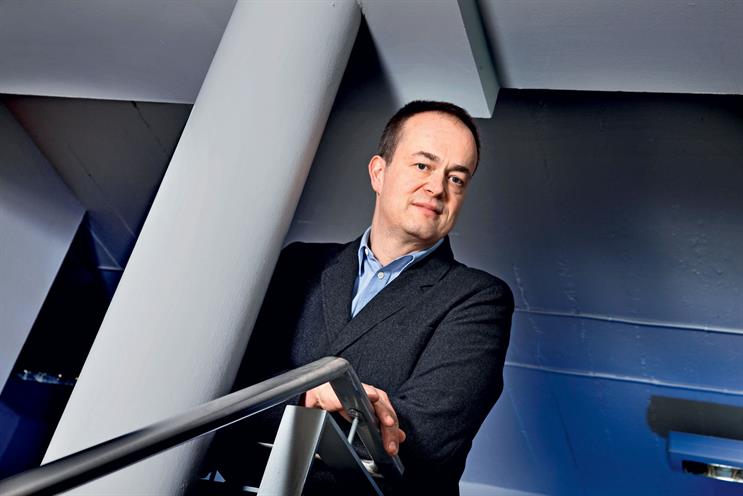 There are two disruptive events that I think are about to revolutionise mail and lead us to think of it as a digital media channel. These are barcodes on mail that enable marketers to know when the letter was delivered and the development of cookie pools with postal addresses at scale.
So, sooner than you think, an online retailer might retarget the owner of an abandoned shopping basket using mail as it does digital display today. Digital print and modern production techniques mean it could be in the post the same day.
Sure, it's a lot more expensive per thousand than online display, but it may also be about 100 times more responsive.
And, yes, the recency and frequency rules for mail would be very different to those for digital display, but trading desks are generally operated by skilled marketers who understand the value of consumer trust.
And, as it is sent programmatically, a record of the interaction is added to the cookie pool – so contact decisions are informed and messages are sequenced.
The customer could manage their letter box on an app that lets them see when items are on their way and tell us when they will be in for us to deliver a parcel.
They could also see a photograph of the mail pack from the online retailer. If they tap on it, content could be served to their device that relates to the mail pack and data could be captured (for example, an upcoming occasion that could have provoked the interest in the abandoned item).
We know customers who are primed tend to respond better to mailings. This interaction also feeds back into the cookie pool so that subsequent retargeting on other media offers a seamless experience to the customer.
The morning the mail is delivered, the online retailer is informed so that it can manage follow-up activity, inbound response and web content. More precise delivery data also makes for more accurate attribution models and, consequently, more efficient media investments – which is the ultimate objective.
Mailmark barcodes on letters enable more granular attribution modelling, as we will know the day the mailing arrived rather than within a two- to three-day range. And that's good news, as marketers strive to up their attribution game in two key dimensions. The first is to better attribute sales across media.
Last-touch attribution is thankfully mainly in the rear-view mirror – but there is still room for improvement. It has never been more important, with IPA Effectiveness award-winning papers using an average of nine channels today compared with fewer than two in 1980. The second is to better understand long-term returns.
The customer could manage their letter box on an app that lets them see when items are on their way and tell us when they will be in for us to deliver a parcel.
Optimising a media mix using in-year ROI or a measure such as five-year net income can produce very different media plans.
Marketers who want to be taken seriously in the boardroom, let alone become permanent fixtures there, will need to get their heads around this.
As more mail carries Mailmark barcodes, new possibilities will open up. For example, an advertiser could be the only piece of promotion in the post that day (we'll know in advance when we are not delivering anything else). We'll also build the data sets that could power a media currency for mail and mail's version of Barb.
What's exciting is that we are tantalisingly close to this being real. This world could be created by stitching together innovation projects across the industry that are already in progress. I'd bet that, for many readers, their competitors will be doing this during the tenure of their current job.
So we need to start thinking of mail as a programmatic channel now. Brands are triggering mailings based on online behaviour today. Highly customised, digitally printed mail packs are being sent today – and for less than you might think.
This means we can speak with current customers programmatically today – and once the cookie pools with address data reach critical mass, we'll be able to do the same for prospects.
Variable demand-based costing for postage isn't going to be a simple thing to deliver, but other items in the cost stack for programmatic mail (such as data and print) could be, further aligning mail with other media.
So the post-digital revolution may be along sooner than you think.
Jonathan Harman is the managing director of Royal Mail MarketReach