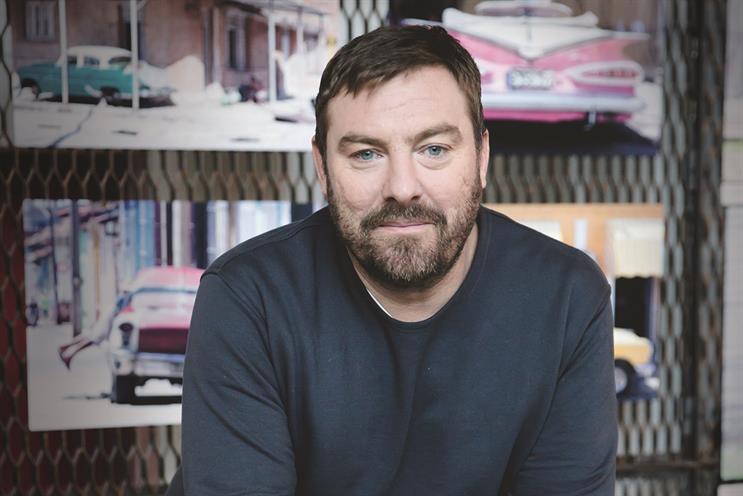 What matters in 2018 is which agencies and holding companies have the best response to the huge changes we are living through, both within our industry and in wider society. The time for diagnosis is over; now we must implement our chosen treatment.
We have a responsibility to understand and shape the technology that has done exactly what David Bowie said it would in 1999: "I don't think we've even seen the tip of the iceberg. I think the potential of what the internet is going to do to society, both good and bad… we're actually on the cusp of something exhilarating and terrifying."
Well, we've seen the tip of the iceberg now. And what's great about 2018 is that, despite the accelerating pace of change, it's possible, if you're organised in the right way, to navigate the mayhem. Most intelligent people recognise that everything disruptive is not intrinsically good, but nor is it intrinsically bad. In fact, the people we work with inside the preeminent tech giants are encouraging us to "lean in" to help them shape their approach. They ought to; adspend pays for them to exist and, for the time being at least, agencies still control lots of it.
Concerns in wider society about the addiction principles that drive mobile ad models are a threat to the tech giants, to us and to our clients. We are in this together and I remain hopeful that we want a sustainable industry that produces genuine human value in order to make money.
Legislation, in its clunky way, is catching up. GDPR, far from being another existential threat to agencies, is an opportunity. With restrictions on the collection of data, relationship-building, beginning with good old-fashioned seduction, makes a case for itself as an alternative to mass automation, murky trading and an entirely robotic view of people, behaviour and culture. The algorithms are not going away, and nor would we want them to. I just think they may get better.
The emergent creative
There's a huge opportunity now for the classic craft of this industry to collaborate properly with the new. More than anything, a new creative is desperately needed – and it borrows as much from the past as it hopes to channel the future. To do this, though, we still need better collaboration between agency types. This year may be a tipping point.
Maybe I'm dreaming, but I think this might lead to marketers and agency bosses remembering there's a creative department. They'll find it's about a third of the size it used to be. That's fine, because in regrowing it, they won't need the "kids with crayons" of the recent past. The emergent creative of 2018 will be networked, business literate and – finally, maybe – perhaps genuinely media-neutral. That's certainly what our holding company has been working very hard for.
I'm excited about 2018. It feels like the year when humans make a case for humanity, when we stop letting the tech future just happen to us, and where the insight and empathy of the creative mind begin slowly to guide the driverless juggernaut of technology in a more positive direction. I'm hopeful, too, that we who fuel the internet as it is today, will be called on by our customers to ask moral questions of how their money is spent.
The creative spirit that prioritises wonder and joy over efficiency and a fast return is needed now more than ever. In 2018, it's newly evolved and ready to kick some robot ass.