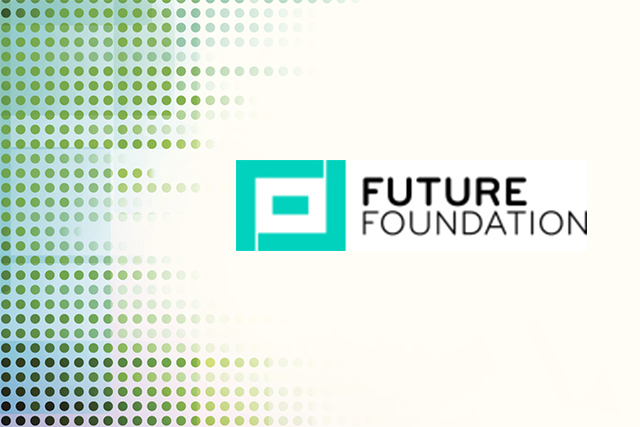 1.The new conservatism
In the face of the resurgence of feminism and the continual focus on digital disruption, it would be all to easy to view the narrative of our time as one of constant progress.
Yet, according to global consumer trends agency Future Foundation, Generation Y is in favour of traditional gender roles.
In the US only 25% of young men disagreed with the statement, "In the home, the man should be primarily responsible for earning a good living for the family and the woman should be primarily responsible for raising the children/taking care of the house."
Make no mistake, Beyoncé may have successfully brought pop-feminism into the world's living room, but the dynamics of gender inequality and the conservative attitudes that underpin them have remained remarkably consistent.
Christophe Jouan, chief executive officer of Future Foundation, explains, "In many ways, Generation Y is more conservative.
"Partly it is a result of economics. This is a generation that grew up in relevant affluence. But they have been brought up in a cocoon and they won't experience the same level of risk their parents have.
"They don't have anything to rebel against, they are content with the status quo, averse to controversy and are concerned with safety."
2.The age of control
Control is the new cool. According to Future Foundation, among Generation Y consumers, indulgence is seen as ignorance. In fact, 16% of Generation Y use a health tracker of some kind.
This desire to control also extends to technology, and its increasing demands on consumers' time and attention. "Consumers are more interested in controlling their technology. Control of tech devices has become part of the vision of a perfect you amongst consumers," explains Will Seymour, senior analyst at Future Foundation.
3. The backlash against life lived via algorithm
In a world governed by the confines of complex algorithms, which suggest what to watch or who to follow, consumers are growing more concerned with the filtering effect of technology. Where once life was lived through a lens, now it is a life distilled and, some believe, diminished by an algorithm.
Bonnie Richardson, senior editorial analyst at Future Foundation, says that consumers are concerned that "instead of expanding their horizons, algorithms are in fact narrowing them".
Brands are beginning to recognise the potential of algorithms to constrict their consumers' vision and experience.
Steve Forde, head of viewer relationships at Channel 4, says, "We are working on the idea of the anti-algorithm, the algorithm of surprise."
4.The Quantified Mind
Mindfulness 2.0 is in full swing and is a trend that extends beyond the success of individual apps dedicated to mental wellbeing, such as Headspace.
Consumers are taking a more holistic approach to well-being, and research reveals a substantial appetite for biometrics. Laura Dennehy, commissioning editor at Future Foundation, says, "Health is no longer just about our bodies, it is about our minds and our moods."
5.The Tech Pivot
The marketing and advertising industries love nothing more than attempting to predict the next bubble. 'The next Big Bang' has overtaken 'the next big thing' in a market saturated with technology.
"As the smartphone market reaches saturation point, smart brands are already shifting their attentions away from the hype surrounding 'disruptive technology' to focus on what is important; how technology is changing consumer behaviour.
Future Foundation believes that while there will not be a peak in technology, there will be a pivot. At the crux of this is the, sometimes uncomfortable, juxtaposition of hyperconnectivity and the growing desire for peace and quiet.
In line with this, marketing messages will come to be read and delivered in different formats. Consumers will push messages from their mobiles onto different platforms until they are ready to engage with them.
There has been a growth in 'casual connectivity', where consumers employ technology not to disrupt their lives, but to filter and often reduce the messages they receive in less-intrusive ways. For example, wearable-tech fashion brand Kovert produces jewellery that vibrates only when your phone receives selected messages – not every piece of spam that arrives.
When dismissal is a default consumer-setting, brands need to shift their thinking. "Swiping left is the new 'no thanks'," adds Future Foundation's Seymour.
6. Brief encounters: the growing appeal of the ephemeral
A growing number of consumers are recognising the benefits of living a life decluttered; this is reflected in both the growth of the rental economy and the burgeoning desire for temporary and transient experiences.
Future Foundation has identified a broadening tranche of consumers seeking attachment to products that provide an exceptional product or service above durability.
This ranges from Burner, an app that allows users to create a temporary mobile phone number for dating, which can be expunged forever at their whim, to luxury ice cubes. Such distinctly non-austere behaviours are in full flow.
"The ephemeral moment is more valuable than sustained brand engagement, creating a situation where loyalty must consistently be won and re-won," explains John Warriner, editorial analyst at Future Foundation.