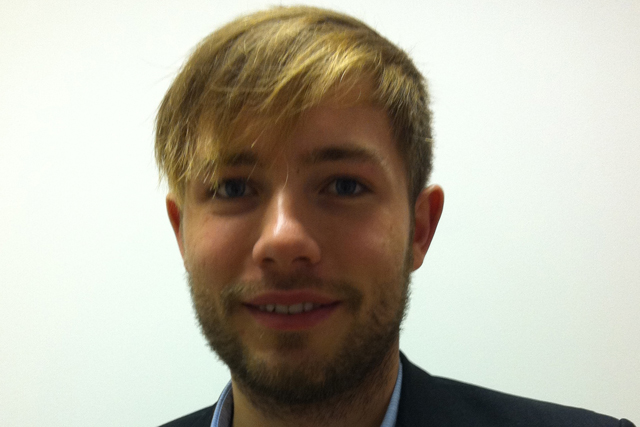 In 2006 when UM did the first Wave study of online behaviour, they didn't even measure video consumption as a separate metric.
In their 5th Wave conducted in late 2010, video consumption had stabilised at around 85% of the population across developed markets. A lot can happen in five years.
However, the changes we see go much deeper than just an increasing consumption of video online.
The Diffusion Group has predicted that across all screens on-demand viewing will overtake live viewing already in 2019.
Some things, like the 2019 X-Factor final or the 2020 Uefa European Football Championship, will probably still be seen live, but almost everything else - movies, series and shorter form content like music videos - will primarily be consumed time-shifted, when the users want, how they want and on the device most suitable to the situation.
The big screen will still be in the living room, of course, but when consumption of video content becomes primarily digital and the number of channels explode then planners and buyers are facing an increasingly complex scenario of hyper-fragmentation, ad-skipping technology and cheap premium content services like Netflix or Spotify that locks out the traditional ad model all together.
These days a show like Mad Men can be a success (critically and in terms of viewership) while drawing total audience numbers in TV that only a decade ago would have seen a network show cancelled.
The Cosby Show had 50% household reach at its peak in the late 80s. These days American idol can barely brag about a third of that.
The change in consumption spans all age groups, but it is driven by young, digital natives. We know that much.
The average viewer of FOX, NBC, ABS and CBS is five years older today compared to 2003 and a 2011 Nielsen study in the UK showed that among 18-24 year old males only 9.2% can now be considered heavy TV users, while 41.2% of the same age group belong in the 'lightest' TV category.
Additional studies from Nielsen and Comscore have also shown that the online video audience is more affluent in terms of both education and household income.
Putting it into practice

In a recent study conducted by GoViral and Aegis Media using their CCS planning tool, we modeled two buying scenarios - a maintenance campaign towards mums for a large FMCG client and a product launch for a sneaker brand aimed at 18-34 year old males.
Both were aimed at audiences in Germany and the UK. The results were, to say the least, very interesting.
The main conclusion of the study was that online video can deliver what Caroline Vogt, head of research for Aegis, has labeled engaged reach.
Engaged reach is an umbrella term for exposure that also delivers significant impact on brand metrics such as image scores, attitude measures, preference and purchase intent.
A second study by Nielsen posted similar results, with the research firm concluding that online ad spots had a 65% recall, compared with just 46% general recall for TV ads.
Crucially, the survey of 14,000 consumers showed that online video ads also fared significantly better in message recall measurement and likeability.
In our own study, Aegis saw a significant uplift even when moving from a 500,000 EUR to a 1m EUR spend in online video, for a single market like UK or Germany.
The final recommendations were that on budgets between 1-6m EUR, 20-30% of the budget should be spent in online video in order to achieve the highest output for the brand.
Now let's raise the bar
The web has created a generation of young affluent teens and professionals who are globally aligned in their outlook - the million dollar question is how to achieve scale and impact in a fragmented world while also building deeper and more engaging brands.
Despite new and engaging possibilities for brands to communicate directly to consumers, taking charge of the curation and establishing a two-way relationship with consumers, we mostly still just feed awareness and impressions where what is required is engagement and relevance.
According to a 2011 Accustream research piece almost 90% of all online video budgets are spent on pre-roll.
We have done little more than move the TV model online and have neglected to improve the fundamental relationship between consumers and brands.
The exponential factor is that when content comes increasingly on-demand, then the importance of social gets amplified.
Trends now start online and get picked up by mainstream journalists and media later down the line.
The future will challenge brands and their creative agencies to transform the online model towards richer and deeper executions, towards longevity, creating valuable lighthouses for the brand along the way that can be extended by media and made social by design.
Mads Holmen, planning director, GoViral