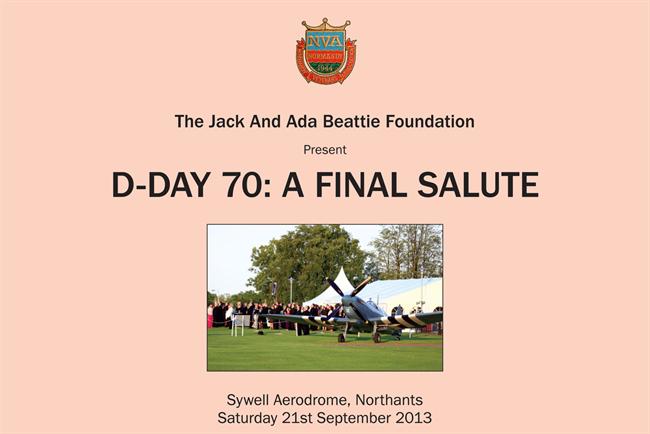 The black tie ball on 21 September will take place at the Sywell Aerodrome, Northants, with astronaut Buzz Aldrin appearing as guest of honour, alongside Eddie Izzard and a number of Normandy heroes.
Money raised will go towards D-Day 70, which takes place in June 2014, and is the last formal commemoration and "final salute" to D-Day veterans.
The event will have a wartime theme, with an air display by aircraft from 1944.
For further details, contact Alex at Alexandra@beattiefoundation.com.
Beattie, a founder of Beattie McGuinness Bungay, set up The Jack And Ada Beattie Foundation to fight against inequality and promote dignity, freedom and sanctuary.