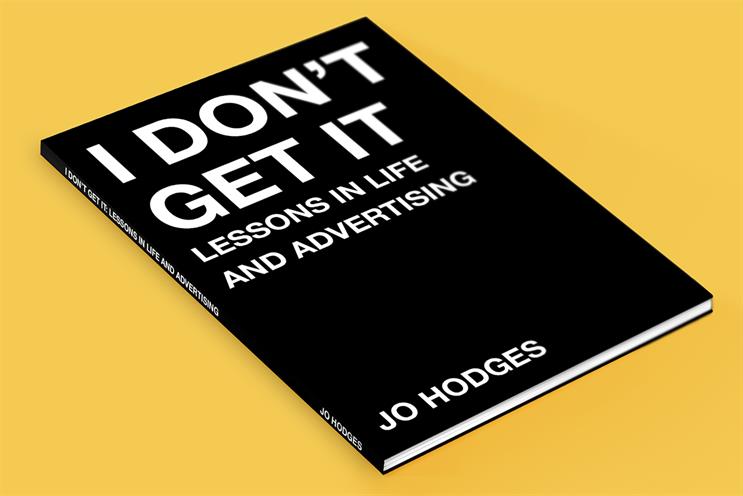 Steve Henry, the founder of HHCL and Decoded, said: "The photographer W Eugene Smith once taught a course he titled Photography Made Difficult. And Jo Hodges, who was a great teacher of advertising, would have approved. I think. Or, maybe she would have done so on Tuesday and then on Thursday she would have disagreed passionately.
"If consistency is the consolation of second-class minds, as John Cleese once said, then Jo's mind was Summa Cum Laude. In this book of her thoughts she's quoted as saying this about her chosen profession: 'We don't teach them. We tell them. And when they realise that most of what we tell them is crap, they'll have learnt something.' Anybody who can say that is somebody so well worth listening to."
Hodges (pictured above, far right, with students) had worked at UAL for 15 years, initially as a lecturer on BA (Hons) Graphic Design at Central Saint Martins before joining LCC working on BA (Hons) Advertising in 2006, subsequently as course leader and most recently as creative practice leader for Communications and Media. She died on 25 July following an ongoing illness.
Some of her former students have made a book of her best lessons in life and advertising, called I Don't Get It, the proceeds of which will go to the hardship fund for people on the Advertising course at LCC.
During LCC's 2017's graduation ceremony, Advertising graduate Baldvin Þormóðsson made a speech in tribute to Hodges (below).
Peter Souter, chairman of TBWA\London, added: "Advertising is full of talented and passionate people. But very few people dedicate their talent and passion to helping others do well. Jo lit up any room she walked into, she instinctively understood that you need to teach students the way they like to learn, not the way you like to teach. It's cruel that so many have been denied the chance to learn from Jo in person. But everyone can learn from this book about her beautiful mind."