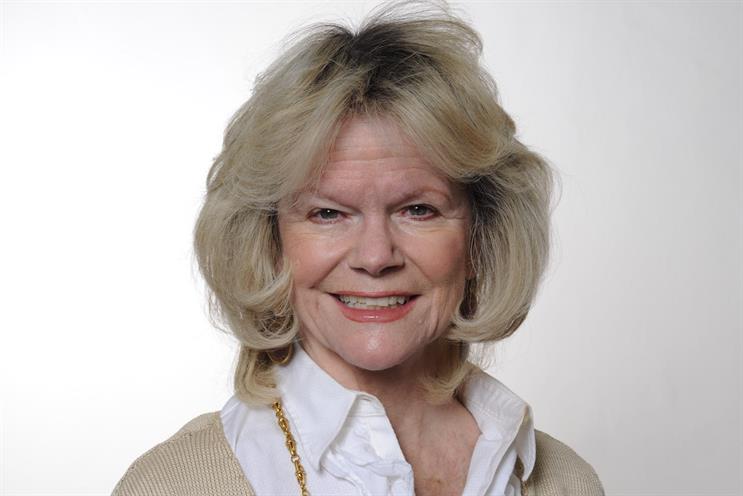 Former colleagues have lauded "brainy" and "witty" Judie Lannon, who played a key part in the development of account planning at J Walter Thompson before becoming a consultant and editor.
Lannon joined the London agency in 1968, having previously worked at Leo Burnett Chicago in her home country, and went on to become director of research and planning at JWT Europe.
Initially hired by Stephen King to set up the creative research unit within his innovative account planning department, Lannon deserves a reputation as the "godmother of account planning", in the words of veteran planner John Griffiths.
Lannon was a "critical member" of King's team, according to JWT alumnus William Eccleshare, who said: "She developed original and unique forms of qualitiative research which revealed true insights and encouraged great creative ideas to flourish."
Eccleshare remembers her as "modest, glamorous, indiscreet and very, very funny".
Jeremy Bullmore, who led JWT's creative department, recalled Lannon as a woman who "delighted in discovery" and who was "respected – even loved – by creative people"; his full tribute can be read below.
In 1976, Lannon was appointed to the JWT board, alongside Tony Scouller and Allen Thomas. Scouller remembers that his "delightful friend" was the first woman to be appointed "and so drew all the headlines, relegating the rest of us to footnotes. From the first, she refused to play the gender card or give any interviews of the 'how I got to the top' type."
In the early 1990s, Lannon founded her own planning and research consultancy and retired from the agency. She was soon recruited by The Marketing Society to launch its strategic marketing journal Market Leader, which she ran for 17 years with "brainy brilliance", according to Merry Baskin, founder of planning consultancy Baskin Shark.
"Judie was an acute and stylish observer of marketing communications and a much-loved member of the society," said its editor-at-large and former chief Hugh Burkitt.
Lannon also had lots of friends at the IPA. Director-general Paul Bainsfair said she is remembered as "an extremely approachable, intelligent lady with huge amounts of panache… always insightful".
Hamish Pringle, a former IPA director-general, worked with Lannon on the editorial board of Market Leader. He remembers her as an "extremely well-read" and constructive editor who "didn't hesitate to call out phonies and bluffers".
"If she thought you were making a mistake, she never flinched from saying so," Eccleshare agreed. "She typified all that I love about the advertising industry – clever, creative, brave and witty, with a very big heart."
---
Jeremy Bullmore on Judie Lannon
Forty-five years ago, Judie Lannon, then responsible for creative research at J Walter Thompson London, conducted a series of filmed interviews with half a dozen ordinary women. She wanted to discover – and reveal – just how these women felt about certain everyday household products: Camay, Tide, Persil, Knorr and so on.
She asked each of these women a question that could have been thought to be utterly absurd or even insulting. Instead, it released an astonishing free-flow of associations. The question she put to them was this: 'If Camay [for instance] was a person…what sort of person would it be?'
There were no hesitations. Brands were clearly either male or female; young or getting on a bit; good-natured or gruff; fastidious – 'so a bit difficult to live next door to'; go-ahead or complacent. The women's responses were immediate, amused, perceptive: they all enjoyed the exercise and none thought the question in any way odd.
Luckily, a fifteen-minute selection of those interviews is available today for anyone to see. They form the centre section of Stephen King's 1974 video "What is a Brand?" which can be found on YouTube.
If you summon them up, as I hope you will, you'll be captivated by the women's easy, fluent responses; but I also urge you to listen out carefully for the respectful, unobtrusive, off-screen voice of Judie Lannon: posing the questions and interposing the gentlest of prompts whenever a gentle prompt seemed a good idea.
So much of what made this remarkable woman remarkable is implicit in this tape. She was fascinated by human beings (rather than consumers). She delighted in discovery – and the onward communication of discovery to others.
Over the years, some thousands of J Walter Thompson people from around the world will have benefited from her jargon-free tutoring of the nature of communications; yet, as with that off-screen voice on the tapes, she was never centre-stage.
Because she helped them understand their own work, and therefore made the unusual seem less risky, she was respected – even loved – by creative people. When she reported the findings from focus groups, she told it straight but never brutally and nearly always with the hint of a solution. She formed an invaluable bridge between Stephen King's properly rigorous planners and the creative people whose company she greatly enjoyed. In Digby Durrant, she married one – and his loss was a savage one.
Yes: Judie Lannon was a brilliant commissioner and interpreter of qualitative research – but she wasn't 'soft'. No 'soft' researcher could have made such a success of Market Leader. Handsome, authoritative, intellectually inquisitive, and dismissive of the facile, those 17 years of her editorship remain as rock-like evidence of her commanding intelligence. (And yet, once again, as with that off-screen voice on the tapes, she never once used her editorship of Market Leader to take centre stage.)
She was lovely and brave and funny. She could spot people's frailties with wicked precision, yet possessed such boundless empathy that she found it impossible to be totally dismissive of anyone. None of us have known anyone like her.