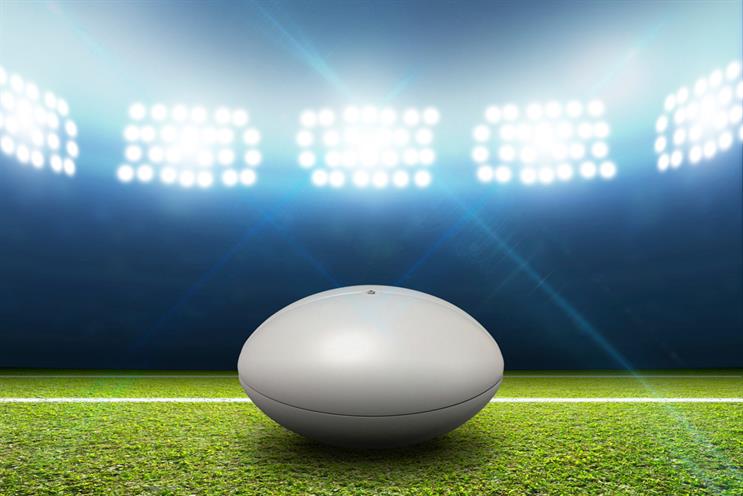 1. Sponsors need a change of pace
The run up to the first weekend saw sponsors and rights holders throw the kitchen sink at the Rugby World Cup. The result was a firehose of rugby themed marketing across every conceivable channel. There was some impressive creative work ranging from traditional TV, print and outdoor spots, through digital and social channels and on to experiential, Waterloo Station takeovers and the commodification of the Haka in various forms. This all leads to a bigger question: What now? Major events test more than creativity. They expose strategy. Which brands have a campaign idea that lasts beyond the first week?
How Twitter reacted to #RSAvJPN: http://t.co/mzHkcKgCSa @GaryLineker @Joe_Sugg @jk_rowling @JoshDevineDrums #JPN pic.twitter.com/GkKDwiddf4
— Rugby World Cup (@rugbyworldcup)
September 20, 2015
2. It's always about the sport
Amid all the brand noise in the run up to opening weekend, it was great that the product - rugby - kept its part of the bargain, throwing up a wonderful underdog story, when Japan beat South Africa in Brighton. For many people so much of that previous sentence is deeply counterintuitive: Rugby, Japan, Brighton. Growth is central to the commercial story being told to the sponsor market by World Rugby, the tournament rights holders. If they wanted to plant the idea that the sport was moving beyond its traditional geographical strongholds, the Japan story was a gift from the rugby gods – particularly given that the country hosts the 2019 event.
3. Banter is not an unmet need
Rugby fans are not short of places to go if they want to trade cheeky one-liners. Every pub, rugby club and twitter feed is a blizzard of #Bantz. But this hasn't stopped brands from jumping in with their own supply of witless noise via their owned social feeds. The secret of real time marketing appears to be simple: know when to shut up.
4. Nobody knows anything
Samsung's School of Rugby is a great example of a brand helping the punter to understand the game. Rugby is exciting but is famously hard to fathom even for rugger buggers, let alone the Big Eventers who have come for the party. Jack Whitehall is the ideal choice as the fall guy to Lawrence Dallaglio and Martin Johnson's deadpan set ups that use humour to explain the terminology. The campaign also reminds us that Johnson is one of British sport's most underused assets.
5. What if Emirates is right?
The airline is among the largest spenders in the world, building a sponsorship portfolio ranging from stadia naming rights, bridges and tournaments through to football shirts and teams. If it moves, Emirates will put its logo on it. This causes some in the sponsor industry to look down on them for a lack of creativity. RWC2015 sees them doing what they always do: Buying their space and sticking their name on it. This is anathema to an agency sector that make its money from the activation side and has spent the last two decades persuading brands that sponsorship is about more than just media numbers. But as Jarvis Cocker once said, what if the Oche Coche really is what it's all about?
6. Beware the Intel position
B2B messaging is hard to make exciting. The best it can hope for is to be seen as the power within: the efficient machine that makes the event run on time. DHL has little room for manouvre beyond the basic 'delivery' metaphor. They do this well and with consistency across their increasingly broad sports portfolio from rugby to Manchester United. The risk for them is if something goes wrong. The global platform created by major sports events can amplify failure every bit as effectively as it can amplify success. Remember G4S at London 2012? The company's brand took a hammering when they failed to deliver on their promise.
7. Beats by Dre is now Beats by Apple. Big difference
The headphone company's cool guerrilla marketing schtick worked brilliantly at London 2012. Usain Bolt in headphones the size of dustbin lids, and those sexy swimmers swaggering around pool side. That nice Chris Robshaw? Not so much.
The bigger problem is that the context has changed. In 2012, Beats by Dre could just about pull off the hip outlaw thing. Now its owned by Apple, aka the most valuable company in the world. If Beats or Apple want to align with rugby, why don't they put some of their money in to the sport, rather than ambushing it? Time to change the record.
If Dacia were a sport, it would be Rugby. Tough. No nonsense. Smart. #OnlyWhatMatters #RWC2015 pic.twitter.com/XfL8E2syeH

— Dacia UK (@daciauk) September 18, 2015
8. Dacia lives and breathes rugby. Said nobody, ever
"If Dacia were a sport, it would be rugby. Tough. No nonsense. Smart". For some reason – media eyeball numbers probably – the Renault-owned car brand has attempted to attach its name to rugby. It sponsored The Times' rugby supplement and set about retro-fitting rugby into the brand's DNA – having shown little interest in the sport previously. It all feels like a bit of a stretch.
Richard Gillis writes the Unofficial Partner blog.