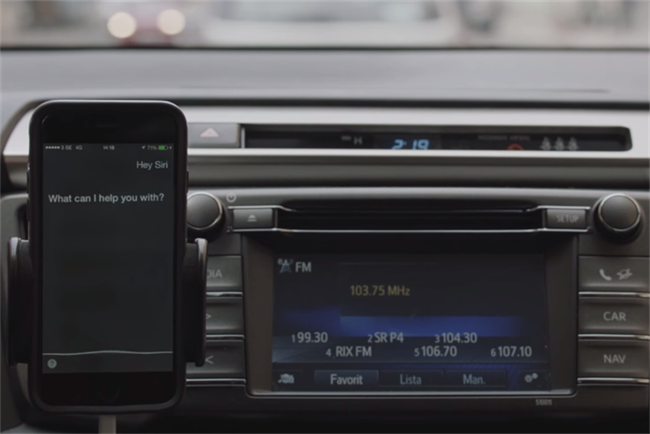 As artificial intelligence and machine learning progress at pace, virtual assistants (digital services looking after a range of our needs) are set to become our gateway to the internet and know more about us than we do ourselves.
As a result, the evolution of the virtual assistant is something that we have been keeping a close eye on here at Mindshare over the past couple of years.
Apple and Google's iterations of the virtual assistant are already well documented, and with Microsoft's Cortana leading the way in the field, it was only a matter of time before Facebook also entered the fray.
Adoption of these services has to date been slow, but a research study into Virtual Assistants undertaken last year by Mindshare's Future_Medialab and London Goldsmith's University showed that there is a strong latent interest in the concept. 62 per cent of smartphone users are interested in using a virtual assistant.
The same study also showed that while there was some enthusiasm for a paid for, ad free, model (18 per cent), there was an expectation that as the virtual assistant gained mire knowledge about the user, ad funded recommendations could be introduced that were genuinely useful to the user. 46 per cent of those surveyed felt that a trade off with a free Virtual Assistant with relevant advertising would be their preferred option.
Facebook definitely have one eye on the advertising pie with the introduction of M. Think of a world where Facebook knows where you are, where your next meeting is, and how long it'll take you to get there (as Cortana already does). Cue paid advertising from Uber encouraging you to book one of their cars, rather than taking the bus.
Advertising opportunities exist for every advertiser – large or small. BP could remind you to stop and fill up your car at one of their petrol stations before you go on your road trip, while a local restaurant could pitch to host you for dinner.
And the potential ad revenues don't stop at reservations. Don't forget, all this data can be used to better target Facebook's in-feed advertising.
Facebook's paid advertising proposition has always been about advertising to people rather than to audience segments, and the knowledge of your habits will take this concept to another next level.
This, added to the rumours of Facebook using keywords in WhatsApp conversations to better target their in-feed advertising, and using Facebook login data to target people across device, outside of Facebook, via Atlas, is likely to make them the most compelling media property on the planet.
So, the trillion dollar question is this – can Facebook make the virtual assistant work where Apple, Google and Microsoft have struggled?
David Marcus (the vice president of messaging products at Facebook) has an impressive track record. In one year at Facebook, he's doubled the user base of the Messenger app to 700 million, and Facebook's approach to how M works is also interesting – asking follow up questions as a message thread.
The final touch is M's human side. Facebook's M trainers have customer service backgrounds who can add an additional human element to requests.
It's impossible to tell whether M will be a success. What I can say is that when the initiative rolls out in the UK, It will prompt me to install Messenger on my phone. Something I have to date refused to do.
Neil Bruce is the head of mobile at Mindshare
This article was first published on www.campaignlive.co.uk