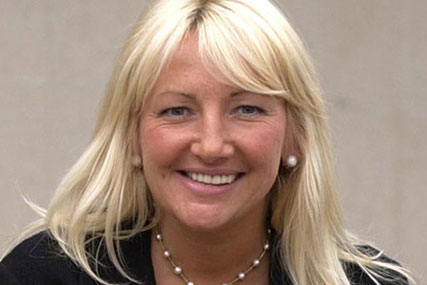 The publisher of the Daily Mirror and more than 100 titles, including the Liverpool Echo, reported pre-tax profits of £74.4m, compared to £123.7m the year before.
Revenues were down from £761.5m to £764.6m in the 52 weeks to 2011.
Newsprint prices increased by around £22m in the period, the company said.
Trinity Mirror has in recent years taken significant steps to strip out costs from the business, including axing hundreds of jobs, as it looks to offset a difficult advertising market and falling circulations of its national and regional titles.
Moving its regional titles, such as the Birmingham Post and Liverpool Post, from daily to weekly publications, stripping out back-office function costs has also helped reduce outgoings.
The group today (15 March) said it had managed to make cost savings of £120m in the past four years, adding that it would be targeting a further £15m cost savings this year, which is likely to come from further changes to management structures.
Trinity Mirror also gave details of a shift to selling more paid-for editorial content.
In the summer, it will launch tablet e-editions for The Daily Mirror and Daily Record, which chief executive Sly Bailey said would be charged at less than £10 a month.
Further launches include mobile website and applications for the company's newspaper brands, kicking off with an advertiser-funded MirrorOnline app on iPhone and Andriod platforms.
It also confirmed the launch of Happli, its daily deals service, which it hopes will ape the success of Groupon and LivingSocial.
Commenting on the results, Bailey said: "Rigorous management of the business has supported profitability and delivered resilient cash flows in a challenging economic environment whiles ensuring we appropriately position the business for growth."
Bailey said the group was "very satisfied" with the performance of its Sunday national titles – the Sunday Mirror and The People – following the closure of the News of the World.
Trinity Mirror executives are also thought to believe the two titles have held up well despite the launch of the Sun on Sunday, although they have both lost thousands of readers.
Across its nationals division, advertising revenues fell 11.2% to £135.1m while circulation revenues upped from £251.1m to £256.6m
Commenting on the advertising market across the national newspaper market, the company said: "While advertising markets have been challenging we are encouraged that we have broadly maintained advertising volume market share for all our national titles."
Digital revenues fell by 1.9% on the year. But the group will be hoping that the overhaul of Mirror Online will help drive up digital revenues and bring in new advertisers.
Follow John Reynolds on Twitter @johnreynolds10