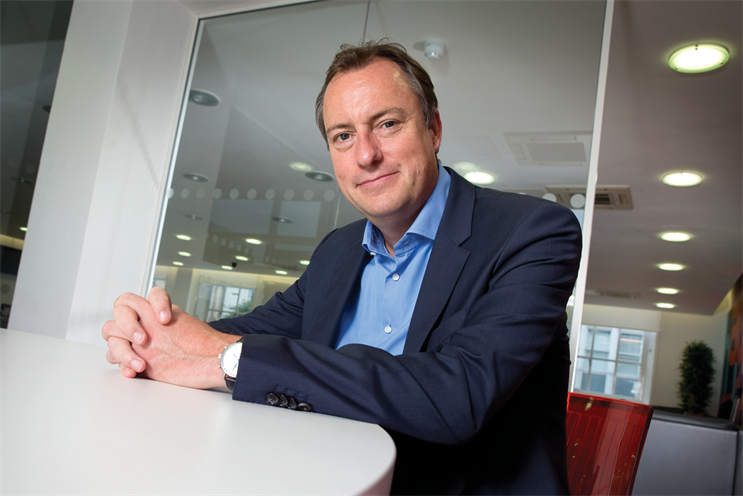 There was near tangible incredulity in March when James Wildman said he was walking away from his role as the managing director of Yahoo UK to step into the world of newspapers.
Having been lined up for Yahoo's EMEA head of trading job, it seemed a strange time for the 48-year-old to jump ship and begin his first foray into publishing.
A headhunter told Campaign at the time: "He has a strong record in transforming TV and pure-play digital operations and could have taken his pick of big roles… why go to embattled Trinity?"
There's no denying the publisher has had a challenging decade. Trinity Mirror's revenue declined 6 per cent in 2013, its sixth consecutive fall, with ad revenue tumbling 10 per cent and copy sales 4 per cent. Group revenue of £663.8 million represents less than 60 per cent of the £1.14 billion generated in 2004.
In the same period, its cash cow, the Daily Mirror, has haemorrhaged half its circulation, from 1.8 million to 960,000, while its regional portfolio has shrunk from 324 brands seven years ago to just 130. Yet, three months into his reincarnation as a press man, Wildman is adamant he made the right decision.
"This job is perfect for me," he insists. "I've always believed the bigger the challenge, the bigger the opportunity. I love media, and Yahoo was more about selling the plumbing. I'm not knocking Yahoo, but what energises me is the opportunity to make a difference and being given the autonomy to do the right thing and bring a team with me."
Wildman's job title, chief revenue officer, is new to Trinity Mirror and hints at an eagerness to instil a new culture. His first move has been to drop the National Advertising Sales Agency moniker, created last year for group sales, in favour of the more straightforward Trinity Mirror Solutions. "The name Nasa hadn't really resonated and, frankly, we had run out of space jokes," he quips.
But this is more than rebadging. Wildman is overhauling Trinity Mirror's 200 sales and ad ops teams. All the disparate units serving magazines, inserts, digital and national and regional beats will be folded into three agency-focused teams. The classifieds and Manchester team will continue to run separately.
The talk is of a move away from platforms to a more holistic, customer-led focus. Wildman is creating three team leader roles, having already hired Piers North as the digital strategy director and Jenny Thomson as the ad operations director, both from Yahoo.
As with the formation of TMS, it smacks of simple integration management. It's far from revolutionary and does make you wonder what has been going on at One Canada Square up to now.
Online, as recently as August 2012, Mirror Group Digital, which combines mirror.co.uk, dailyrecord.co.uk, sundaymail.co.uk and the­people.co.uk, was a minnow, with fewer than 17 million unique monthly browsers. This has since rocketed to more than 65 million since Fox made it a priority.
"We have last-mover advantage," Wildman says. "The pioneers did get arrows in their backs. That's true. Are we disadvantaged as a result of being relatively late? I don't think we are. In digital, we are now number two behind the Mail in the UK, according to comScore. We've overtaken the Telegraph and are number three behind only the Mail and The Guardian globally. We've been doing it properly for about a year in digital, and it's going spectacularly well."
Trinity Mirror is certainly the fastest-growing news publisher online, and it's paying dividends. Digital revenue grew nearly 50 per cent in the first half of 2014 to £14.9 million, and print revenue seems to be stabilising after years of falls, with drops of just 1.4 per cent in May and June. "We will reach a tipping point where growth in digital revenue offsets the decline in print. It's not far away. The direction of travel is very, very positive and I'm excited by it," Wildman says.
Neil Jones, formerly of News UK and Johnston Press, has experienced the highs and lows of the press business and also knows Wildman. "James is one of life's perennial positive people. If he went on holiday to Kabul, he'd come back saying it was the best break he'd ever had," he says. "But he has a great blend of skills for the job and I'm sure he'll be a star hire."
For his first year, Wildman hopes to achieve Trinity Mirror's first group revenue growth since 2007. As a softer measure, he wants to initiate a perception shift: "That's about industry feedback on the quality of our output and the ease of doing business with us."
Mark Howe, Google's managing director of agency sales, North and Central Europe, employed Wildman at Flextech in 2000 and recalls a "phenomenal salesman" whose bon viveur outlook masks an "incredible strategic thinker". He credits Wildman with making IDS a challenger brand that punched above its weight in TV, and believes he can bring the same gumption to Trinity Mirror.
The UK's press sector certainly has a new ray of light.
---
Wildman on hacking
As the number of claimants suing Trinity Mirror over alleged phone hacking escalates towards 50, the company is facing mounting legal costs. After years of denials, the publisher has now paid out £125,000 in damages to the first six claimants leading some to suggest a flood of new claims could be coming.
The publisher has made a £4m provision for the future cost of dealing with allegations of phone hacking but also admits the situation "remains uncertain as to how these matters will progress".
Wildman says: "That's history, and it's being dealt with. My role is very much to look forward, which is what I'm going to do.
"There's an acceptance that there was wrong done, it was seemingly endemic within the industry and we're dealing with it. But it was a long time ago, over 10 years, and we have to work through the process.

"Research tells us news brands enjoy incredibly levels of trust with consumers and that's withstood the scandal of [hacking] a decade ago."