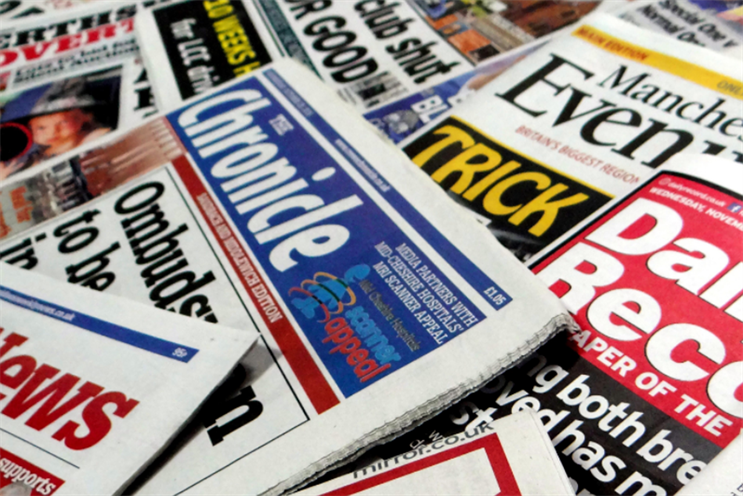 The Daily Mirror-publisher posted half-year results this morning that included a commitment to cut £20m from its cost base, up one-third from its original plan of £15m.
Profit before tax is down 12.7% to £61.3m year-on-year for the 26 weeks ending 2 July 2017.
Print advertising revenue fell by 26.8% to £93.1m. Like-for-like print ad revenue fell by 20.9% – marking an accelerated decline from 2016's annual results when Trinity Mirror reported like-for-like print ad revenue down 18%.
Overall revenue at Trinity Mirror declined by 14.2% compared with the first six months of 2016 to £296.4m, while overall print revenue fell by 16.6% to £255m. This loss was far from mitigated by a 4.3% increase in digital revenue to £41.4m.
The company said print display advertising was down across a number of sectors, including retail, and was adversely impacted by last year's boost in June 2016 from the European Football Championships.
Recruitment and property, meanwhile, were down 35.3% and 34.3% year on year respectively on a like-for-like basis.
Simon Fox, Trinity Mirror's chief executive, said: "While the trading environment for print in the first half was volatile, we remain on course to meet expectations for the year.
"I continue to anticipate that the second half will show improving revenue momentum as we benefit from initiatives implemented during the first half of the year."