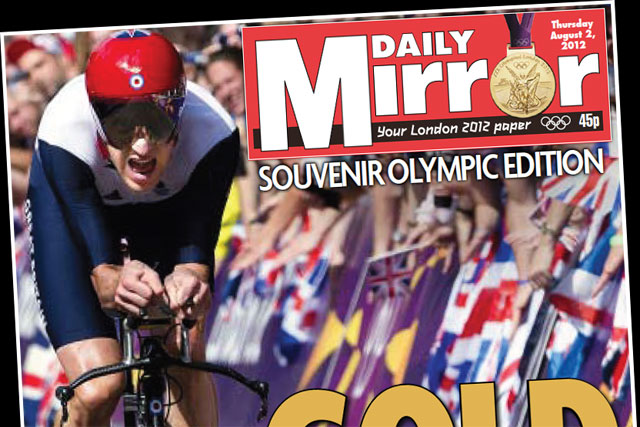 Trinity Mirror reported a 19% lift in pre-tax profits (adjusted) from £40.5m to £48.1m in the first half of 2012.
But the publisher said its revenues in the second half of the year would fall year-on-year, as last year its figures benefited from the closure of the News of the World.
Revenues at Trinity Mirror fell 4% to £356m. But the company said it cut operating costs by £20m. However, it did not disclose specific details about these cuts.
The group, which is still looking for a replacement for ex-chief executive Sly Bailey, said its national titles such as the Daily Mirror, the Sunday Mirror and the People benefited from the Diamond Jubilee and the Euro 2012 football tournament.
Advertising revenues across its nationals division fell 8% to £63.4m. Circulation revenues at the titles were up 0.3% to £121.9m.
The company results reveal that digital revenues were up 12.5%, after the relaunch of the Mirror.co.uk.
The group said that the Sun on Sunday, which launched in February this year, had put pressure on its revenues.
Revenues at Trinity Mirror's regional division, which includes the Manchester Evening News and Liverpool Echo, were up 13% in the first six months of 2012.
Follow @johnreynolds10