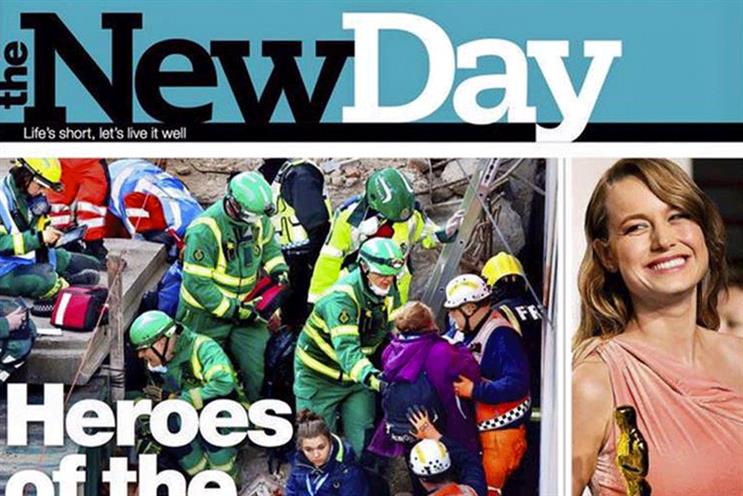 Staff have been informed of the move, which comes ahead of Trinity Mirror's trading update and annual general meeting tomorrow. Earlier today, shares in the company fell to 111p, a three-year low.
Despite a £5 million ad campaign to launch the newspaper, initial sales fell well below of Trinity MIrror chief executive Simon Fox's target of reaching 200,000 daily sales and achieving profitability by the end of the year.
The New Day had an initial debut of 150,000 on 1 March and, two weeks later, estimates pointed to circulation falling below 100,000 as Trinity Mirror unexpectedly cut short a trial period to sell the paper at a discount.
Sources had told Campaign in March that the paper was still in its infancy and was learning a lot about how to produce a newspaper cheaply with an editorial team of 25.
(Update: 8am 5 May) A Trinity Mirror spokeswoman said: "We have decided to close The New Day newspaper with effect from Friday 6 May, concluding that the paper is not sustainable in the longer term on the current trajectory.
"It is with sadness that this project has not succeeded but we have useful insights and we uphold the importance of an innovative culture, particularly in a changing media industry. We have maintained financial discipline throughout so there will not be an impact on current market forecasts for the year."