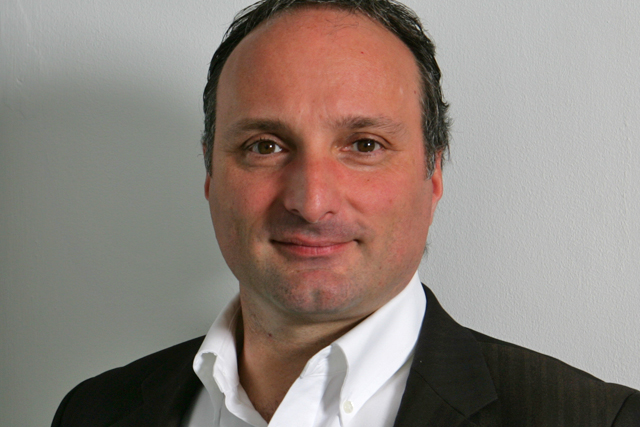 MGN – the publisher of Sunday Mirror and The People – has written to media buying agencies about the proposed changes, which it intends to introduce from Monday (26 September).
One agency source suggested the "categorical" tone of the letter, which unequivocally stated that the ad hikes were being introduced, meant that agencies would react angrily and would not bow to the proposed increase.
The move comes as both red-top titles have witnessed an upturn in circulation following the closure of the News of the World (NotW), which was selling in the region of 2.7 million copies.
Prior to the closure of the NotW on 10 July, the Sunday Mirror had a circulation just above one million.
Its latest audited circulation in August, was 1.9 million, which followed July's circulation of 1.78 million, according to Audit Bureau of Circulations (ABCs).
Stablemate The People reported a circulation of 892,033 in August. Prior to the NotW's closure, it had a circulation of 474,549.
Full page colour ads in the Sunday Mirror can cost between £12,000 and £15,000 and in The People between £4,000 and £6,000, according to sources.
But prices can vary widely depending on arrangements between the tabloid and individual media agencies and advertisers.
Now MGN Newspapers is hitting media agencies – including those owned by WPP, Omnicom and Aegis – with full page colour ads in the Sunday Mirror priced as high as £22,500 and £9,000 in The People. MGN argues that the circulation increases mean the price uplift is warranted.
WPP owns media agencies such as MediaCom, Mindshare and Mediaedge:cia and Aegis is the parent company of Carat and Vizeum.
The agency source told Media Week that MGN had approached the market too early and there was not enough robust long-term data to support the proposed hike in advertising. They said they wanted to see at least three month's worth of data.
The source also pointed to the fact that TV advertising had supported the initial hike in the Sunday Mirror's circulation and raised questions over whether it could sustain its circulation in the longer term.
The source also said that brands were not "crying out" to advertise across the Sunday market.
At this stage, there is no suggestion that agencies will stop advertising with the two titles, though if they are determined to resist price increases they could stop trading with MGN.
Northern & Shell, the publisher of the Express and Star titles, is also thought to be in discussions with media agencies about hiking its advertising rates.
David Emin, director of advertising at MGN, said: "Our Sunday titles will make a substantial difference to any advertising schedule. We see no issues with media agencies as this is a decision you'd expect given the exceptional improvement in circulation and audience reach of our titles."
Media Week has obtained a copy of Emin's letter to agencies from MGN, reproduced below:
The letter in full
"As I am sure you are aware, the Sunday tabloid newspaper market has seen a seismic change to its profile since the closure of the News of the World.
As a result both the Sunday Mirror and the People have benefited dramatically with substantial gains to their circulation.
For the Sunday Mirror, the circulation up lift by month since June 2011, when the News of the World was still publishing, shows an improvement month on month of 64.2% for July, and 74.7% for August compared to June. For the People, the figures are equally impressive, with an improvement month on month of 69.9% for July and 87.8% for August when compared to June. As well as the marked improvement for July, the official ABC figure for August has the Sunday Mirror showing a 66.7% increase year on year and The People with a 66.0% increase year on year.
Early estimates for September show this year on year increase to be continuing at a similar level for both titles.
As a consequence I would like to inform you that Mirror Group Newspapers will be introducing a rate card increase across both titles. Our current rate structure will be increased by 50% for both our Sunday titles. A copy of the new rate card is attached.
This increase within our national Sunday titles will be applicable across all clients and advertising agencies that we currently trade with, and will be effective for all new bookings taken from week commencing Monday 26th September 2011 and applicable to the issues of the Sunday Mirror and The People newspapers published from Sunday 2nd October 2011. For the magazines that accompany both these newspapers, Celebs, Take It Easy and The People Puzzle magazine, the rate increase will be effective from issue date 16th October 2011.
We are confident that our titles, which are selling at full cover price, will continue to perform at these circulation levels, however we are prepared to offer rate protection in the event that the market should change in any way. In the event that the ABC circulation for any full month falls below 50% year on year Mirror Group Newspapers will rebate the difference for that month. We will maintain this rate protection guarantee until the ABC data is released for June 2012.
On a cost per thousand basis this new rate will still offer a lower CPT and therefore be more cost effective than when we were trading pre July 2011.
We believe our Sunday titles are now more than ever, able to make a substantial difference to any advertising schedule, and in terms of market share of the mid and popular Sunday tabloid market, the collective performance of the Sunday Mirror, The People and the Sunday Mail combined now has a market share of 45.5% based on the August ABC data.
Finally we will honour any forward bookings that are made within our Sunday titles up to close of business Friday 23rd September at current trading rates for all Sunday publications until the remainder of 2011.
I would like to thank you for your support and either I or a member of my sales team will be in contact with you over the next few days.
Kind Regards,
David Emin"