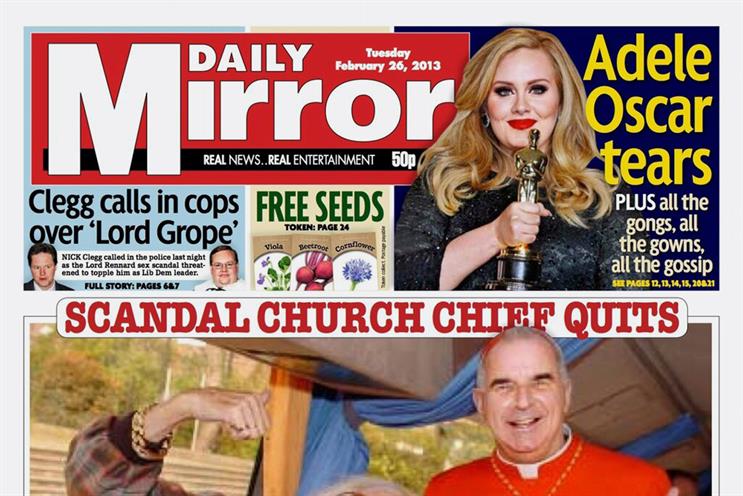 The bulk of the group's national and regional brands, handled by the Havas-owned Arena Media since 2009, will be led out of Carat Manchester from May 2013. Carat also has offices in Newcastle, Leeds, Edinburgh and London.
Trinity Mirror's Media Scotland account, which includes the Daily Record and Sunday Mail, is remaining with Aegis' Edinburgh-based MediaVision. The agency has worked with the brands for 12 years.
Mark Hollinshead, the chief operating officer at Trinity Mirror, said: "Aegis is best-positioned to reach our geographic network of newspaper brands. Its network of agencies and digital know-how best matches the structure of our organisation."
Hollinshead said the move was "categorically not" in relation to Aegis media agencies moving around £8 million from News International newspapers to Trinity Mirror titles over the past year.