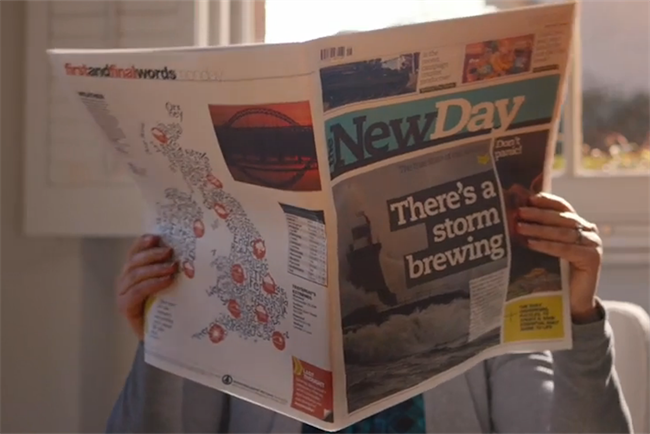 The Daily Mirror publisher also saw revenue decline by 6.9 per cent to £592.7 million year-on-year for the 52 weeks ending on 27 December 2015.
The results come as the publisher launches a new paid-for title, The New Day, which will be sold for 50p following a two-week trial. It is available for free today on its first day.
Trinity Mirror said today that, if successful, The New Day is expected to move into profit by the end of the year.
Print advertising revenue at Trinity Mirror fell by 13 per cent to £182 million year-on-year, while digital ad revenue increased by 30.8 per cent to £37.3 million over the same period.
Included within the company's financial results is a £29 million provision for charges in relation to settling claims over phone hacking. Criminal investigations against journalists and Mirror Group Newspapers have now stopped, Trinity Mirror said.
Going forward, the company said its strategy remains to grow its digital audience and revenue while protecting print revenue through tight management of its cost base. It has targeted cost savings of £15 million for 2016.
The company said it is also making "good progress" with the integration of Local World into the business. Trinity Mirror completed its acquisition of the regional publisher in November 2015.
Simon Fox, the chief executive of Trinity Mirror, said: "Whilst we expect print markets to remain difficult in 2016, the continued implementation of our strategy gives the Board confidence in our performance for the year ahead.
"We have today launched The New Day. It is an exciting and innovative initiative which we believe fills a gap in the market for a daily newspaper designed to co-exist in a digital age."