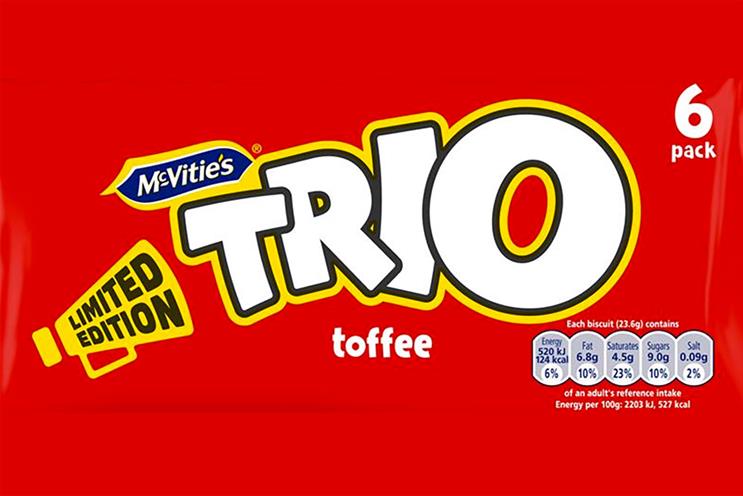 The confectionery will sit under the McVitie's brand and will be available from 1 March after "overwhelming consumer demand".
The launch will be supported by a digital and PR campaign, as well as in-store marketing.
Sarah Heynen, the marketing director of sweet biscuits at United Biscuits, said: "We simply couldn't ignore consumer calls to bring back what has been dubbed one of the most missed and popular biscuit brands.
"McVitie's Trio forms a strong part of our sweet biscuits heritage at United Biscuits, delivering exceptional taste and convenience to shoppers.
"The relaunch of this range not only demonstrates our commitment to driving growth back into the chocolate biscuit bar category, but further cements UB's position as the consumer go-to brand for shareable treats."