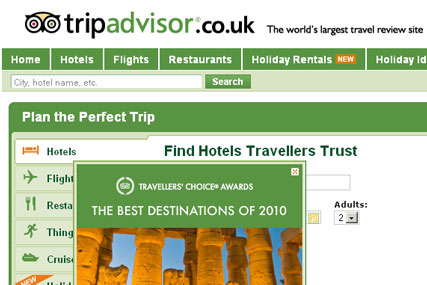 The winner of the challenge will have their ad campaign displayed on TripAdvisor between August and September. The competition is open to all European travel brand and advertising agencies in Europe.
The winner will receive €250,000 in CPM advertising media value which amounts to about 10-15 million page views depending on the advertiser's overall objective and target audience.
Martin Verdon-Roe, director of sales at TripAdvisor, said: "The challenge gives travel brands the freedom to develop an engaging campaign that tells a story and shows what their brand really stands for, rather than just focusing on ROI."
"TripAdvisor is running the competition in order to highlight the importance of brand marketing online and providing an opportunity for a company to test an online creative advertising campaign," said a spokeswoman.
Submissions to the challenge must be in by 1 August and the winner will be announced on the week commencing 2 August.