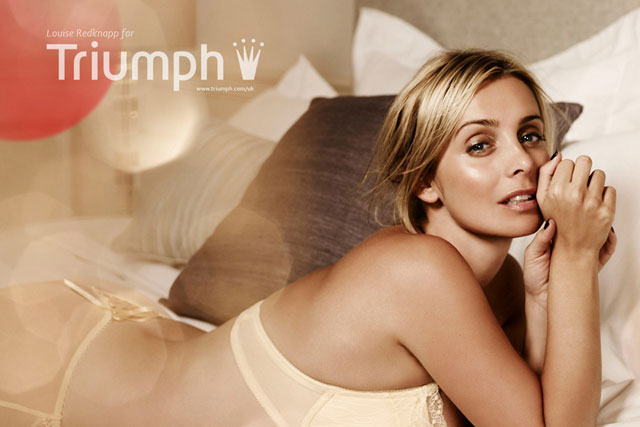 The brand, which has its headquarters in Switzerland, is holding meetings with agencies and inviting them to pitch for the business, which initially involves the creation of a global campaign.
Triumph is hoping to raise its profile as it aims to take market share from lingerie rivals such as Wonderbra and Playtex.
The brand, whose UK above-the-line spend is negligible, has previously used agencies on an ad hoc basis. However, it appointed Wunderman to handle its pan-European digital account in May last year after a pitch.
Louise Redknapp was unveiled as the face of Triumph in the UK and Ireland in 2007 and has featured in events, outdoor and press ads for the brand.
Triumph's advertising has incorporated experiential and stunt activity, most recently a fashion show to coincide with the premiere of Sex And The City 2, supported by a cinema ad and a competition. Triumph worked with DCM and the media agency Maxus to create the show, which took place in 2010.
Based in Zurich, the company operates in 120 countries around the world and, in addition to the main Triumph products, also owns brands including Sloggi and Bee Dees.