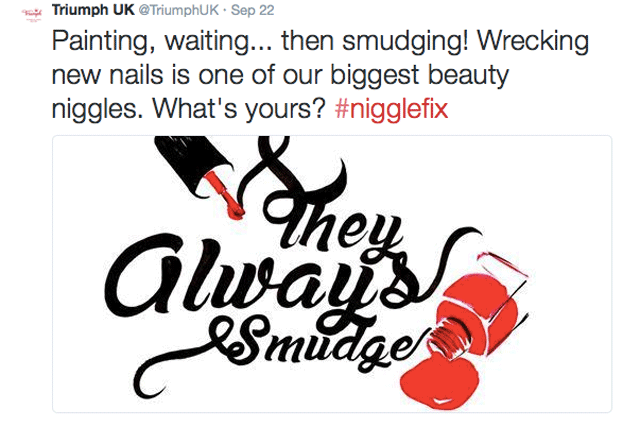 The push, created by AIS London, uses the hashtag #nigglefix and aims to get to the heart of the problems faced by women in the UK.
The strategy springs from the idea that Magic Wire, which replaces the usual metal wire in a bra with a flexible and more comfortable silicon piece, solves an age-old problem for females.
The campaign will run mainly across social media with an associated microsite that hosts ongoing content, based on the problems or "niggles" women share with the hashtag on Facebook and Twitter. Triumph will then ask the community to suggest solutions.
Anu Menon, the head of marketing UK at Triumph, said: "The launch of the new Magic Wire bra is a true innovation in the lingerie sector – primarily because the product solves a true consumer insight – that most women find underwired bras uncomfortable.
"The objective of the campaign was not only to drive awareness of the Magic Wire, but to drive engagement and create authentic conversations with our audience tapping into a wider insight – that as women we put up with a lot of little niggles, and while Triumph has solved one, we'd like to use the resourcefulness of other women to help solve more."