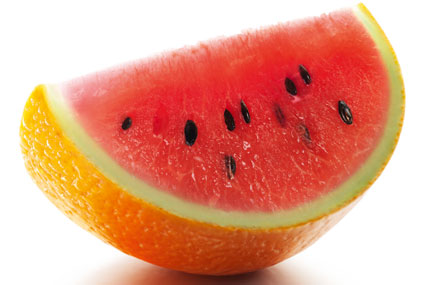 The ads showcase the new Tropicana Pure Premium 'Orange Creations' range of mixed juices, including Orange & Passionfruit, Orange & Lime, and Orange & Watermelon variants, as the brand looks to drive awareness of products other than its orange juices.
The three executions do not display any copy, and instead, simply show an image of the two fruits combined, with the fruit of a passion fruit, lime or watermelon, inside an orange. The ads launch this week with media planned and bought by OMD.
Tropicana first began advertising its new juices last year, and it claims the investment saw the range grow five times faster than the rest of the not-from-concentrate juice market.
Separately, former Tropicana and Quaker marketing director Sean Summers was last month hired to the role of marketing director at tea brand Twinnings.