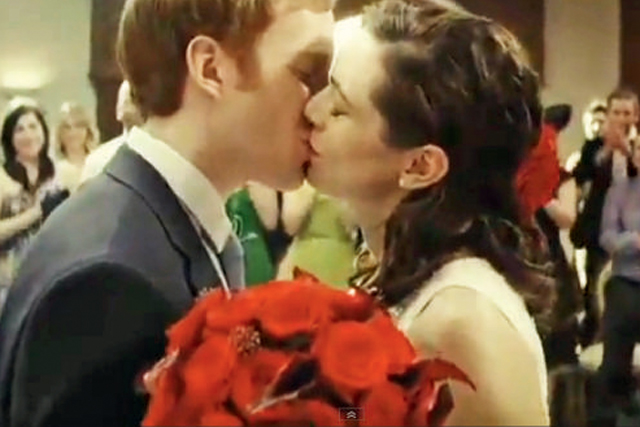 Such is the Clark family dedication to the John Lewis brand, my father has often joked that when my mother goes on holiday there is a dip in the Partnership's profits.
While my relationship with the retailer has ebbed and flowed, when it came to doing our wedding list, my fiance and I were frogmarched straight to our nearest Peter Jones.
There we stood in a line for what seemed an eternity, before we were armed with a bar-code scanner that looked like it came from the era of Amstrads, not iPads.
The beautifully crafted John Lewis ads might have brought a tear to my eye; but the failure of the technology, with which we quickly dispensed in favour of a pencil and paper, left me in the same state.
The entire experience served as a warning about the danger of complacency among brands that enjoy a monopoly. The Partnership might be Britain's biggest gift-list supplier, but can it really claim to be the best?
There is no denying the phenomenal strength of the John Lewis brand and the power of a business model that gives staff a genuine stake in its success.
However, just because consumers admire the brand, that doesn't mean they will have the patience or resolve to stay with it if it cannot keep up.
At a time when the smartphone is a one-stop shop that delivers immediacy and facilitates fierce price competition, brand loyalty is under assault.
The risk for heritage brands struggling to keep up with the pace of technological change is that leaner, meaner, faster start-up brands will get there first.
Complacency has always been the enemy of success in business. Now, when the speed and impact of innovation is unprecedented, brands cannot rely on their heritage for survival; innovation is everything.
THE UPSHOT
What brands should know about driving innovation
International ambition
The advent of free international shipping for consumers and the phenomenal investment of US brands such as J Crew in delivery infrastructure underlines the fact that UK brands must compete on a global scale. Judge yourself solely against your immediate domestic competition, and you will quickly fall short.
Embracing honesty
For many of the UK's oldest brands, corporate culture is the enemy of change. If you create a climate where staff and agencies feel compelled to re-affirm rather than challenge business norms, you will never inspire a culture of innovation. Reappraising your business model has never been more important.
The new innovation agenda
In the digital era, speed is everything and demands a shift in thinking. Brands must not attempt to shoehorn their existing business models into new platforms.
Turning the tank around
Brands must think about adapting their business model to cater for Generation Y. Immediacy must be a priority and those brands that rest on their laurels will struggle to stay relevant.
Nicola Clark is Marketing's head of features. Follow her on Twitter: @nickykc.