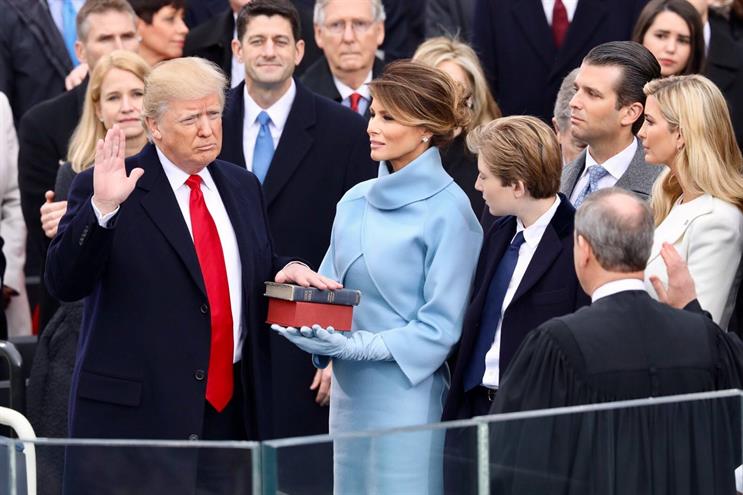 The inauguration of the 45th President of the United States, Donald J. Trump, was seen by a reported 30.6 million viewers across the 12 broadcast and cable networks that aired the ceremony live on Friday, Jan. 20, according to the Live + Same day data from Nielsen. By comparison, Barack Obama drew 37.8 million viewers in 2009, 19 percent more than Trump did. The Nielsen numbers from Friday do not include online viewing.

Overall, Trump's inauguration ranked fifth historically in total viewers, behind Ronald Reagan's first inauguration in 1981 (41.8 million viewers), Obama in 2009 (37.7 million), Jimmy Carter in 1977 (34.1 million) and Richard Nixon in 1973 (33 million). Nielsen began releasing data for the inauguration with Richard Nixon in 1969.

On Sunday morning, President Trump touted his results on Twitter, writing that the results were "11 million more than the very good ratings from 4 years ago." Indeed, in 2013, 20.6 million people watched Obama swear in for his second term (which was the biggest audience for a second swearing in since Bill Clinton in 1997).