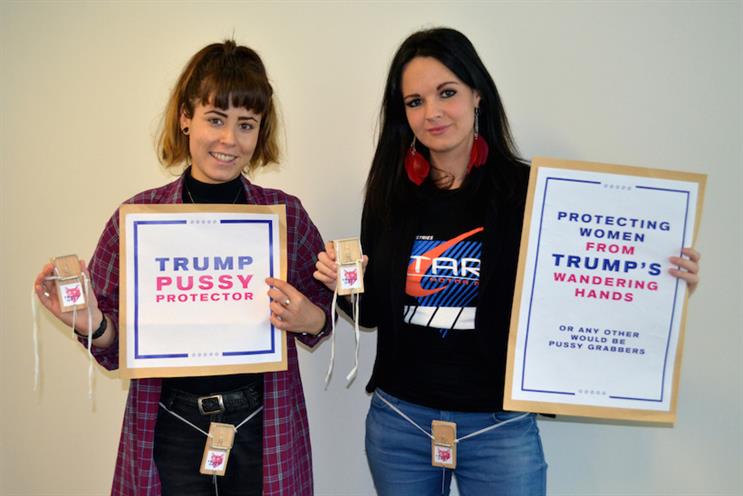 Chaz Mather and Lucy Jones, who work as a creative team, have been handing out the customised mouse trap they have called the Trump Pussy Protector to tourists leaving Heathrow Airport to visit the US.

They said: "Instead of handling it in a serious and boring way, we wanted to create something fun and humorous to get the message out there. So next time he tries to grab a pussy, he'll get more than he bargained for!"

They have documented their campaign on Tumblr and Twitter.