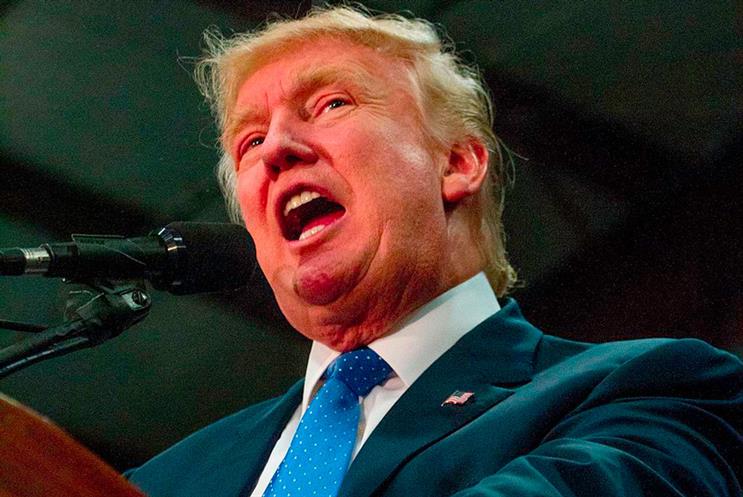 Wendy Clark, who took a sabbatical from her posisiton as president of sparkling brands and strategic marketing at Coca-Cola to work on Hillary Clinton's campaign in 2015, is probably pretty distraught at the result.

But the current president and CEO of DDB North America has kept her feelings to herself, other than publishing this tweet as Clinton's defeat began to look inevitable:
"Vladimir Putin is very happy right now and the rest of the world's leaders are fearful." - @ABC News

— wendy clark (@wnd) November 9, 2016
Jonathan Mildenhall, the Airbnb CMO and former colleague of Clark's at Coca-Cola, was much gloomier, posting this in response to her tweet:
What have we done? https://t.co/Ewa8pmh87P

— Jonathan Mildenhall (@Mildenhall) November 9, 2016
Also clearly taken aback by the result was Facebook's vice president of global marketing solutions Carolyn Everson, who confessed she hadn't expected Trump to win.

She wrote, in part of a longer post: "I want to believe that Trump won because there is a large number of people feeling disenfranchised, feeling lost as the world moves on. Certainly that is what Brexit showed us.
"I don't want to think that everyone who voted for Trump is against basic women's or LGBT rights, or prejudice in their thinking. I want to give people the benefit of doubt. I don't want to judge. We have had enough of that this election cycle. I want to now find a way for progress."

In the UK Jan Gooding, who is chair of the UK arm of LGBT charity Stonewall in addition to her job as group brand director at insurance company Aviva, encouraged her Twitter followers not to despair.
Don't despair please get active and help @stonewalluk (or any other equality org you love) so we work together to overcome fear and hatred..

— Jan Gooding (@Jan_Gooding) November 9, 2016
Zaid Al-Qassab, chief brand and marketing officer at UK telecoms company BT, commented on the data angle of the election. The majority of pollsters had wrongly called for Clinton, with Al-Qassab observing that "numbers never tell the full story":
And a great night for insight, which is, and always will be, more powerful that just data. Numbers never tell the full story. https://t.co/oc74uUQLGd

— Zaid Al-Qassab (@fast_philosophy) November 9, 2016