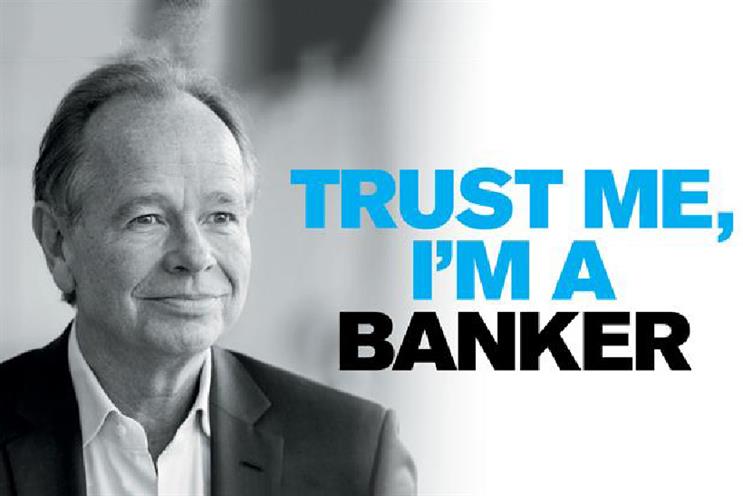 A few short weeks from now, we will be asked to place our trust in politicians at the ballot box.
Turnout on 7 May is likely to be higher than at the past two general elections, if the pundits are to be believed.
Sadly, this does not reflect a sudden surge in the popularity of the political parties. It has more to do with the fact that even those with the most sensitive political antennae are struggling to predict the outcome. As a result, people will believe that their vote is more likely to make a difference and, so the logic goes, be more eager to put their cross in the box.
I have some sympathy for those seeking a seat in Westminster. Politicians are often maligned for failing to tell the truth, or accused of obfuscation. Yet when they do speak plainly about, for example, cutting spending to tackle the deficit, or increasing taxation to fund the services people demand, we – and the media – find that equally unpalatable.
Of course, MPs often don't help themselves. Broken manifesto pledges, scandals and 'cash for questions' have combined to crack the covenant of trust between voters and politicians.
The parallels with banks are all too easily drawn: the fixing of foreign exchange rates, Libor and gold prices; PPI and money-laundering for drug cartels. Bumper bonuses (even when profits are falling), spectacular pay-offs, rewarding failure. The list is as long, if not longer, than the one shaming the denizens of Westminster.
And yet, while the public remains highly sceptical of the political process, people turn out to vote. In the same way, it is hard to overstate their ability to hate bankers, yet they embrace the industry.
True purpose
It's not because they want banking – it is because they know they need it. Nobody wants a mortgage; what they want is a home. And no one wants a current account; they just want to be able to move their money, simply and efficiently.
Nonetheless, bankers, like politicians, too often lose sight of their purpose. I left banking in 2010, after several years in the industry (both client- and agency-side), partly because I became disillusioned with the sector. The crash exposed some ugly truths about the way some big banks and bankers gained an overweening sense of entitlement and, over many years, systematically and cynically abused their position and customers. I felt that the covenant of trust between banks and their customers was broken. Hubris had indeed led to nemesis.
We trust people who are clear and open, dependable, who respect us, and whose values we share.
I spent three years working for Virgin, first as CMO for Virgin Media – the group's biggest and only publicly quoted company – and then as a director at Virgin Group. That experience taught me a lot about the challenger mentality, the vital importance of brand reputation and driving sustainable growth through customer advocacy.
I was lured back to banking in late 2013 by TSB chief executive Paul Pester – someone I had worked with before, liked and admired, and whose values I share. He offered the tantalising opportunity to shake up the status quo by helping create a true values-led challenger to the UK's big banks. To relaunch a famous brand, TSB – one that invented the very idea of local community savings banks 200 years ago; to take that bank public, via an IPO; and to re-engage with the notion of banking as a force for economic good.
Properly exciting, I thought. Not just an opportunity, but also a 'cause'.
The task for challengers like TSB is to make it easy for customers to make them feel they are in control of their finances and their bank, not the other way round. So, at TSB, we offer banking that's in their interests and on their terms – what we call "Local banking on demand".
Building relationships
Technology gives entrants the potential to offer something different and makes it easier to switch bank. This means the big incumbents will find it much tougher to maintain their stranglehold.
Once the dust settles on this period (if it ever does), the 'winners' will be those who focus on building long-lasting relationships with customers
But while technology will change the way in which customers interact with their bank, it will not replace the need for humanity, whether that is via a mobile app, face-to-face contact, or simply speaking to a real person who knows who you are.
Once the dust settles on this period (if it ever does), the 'winners' will be those who focus on building long-lasting relationships with customers, based on service, value and values.
However, while companies talk a lot about values, what people experience is behaviour. There are five key behaviours that banks – or their people – must exhibit to secure this elusive elixir.
The first is transparency. We trust people who are clear and open with us, with nothing to hide. In a similar vein, we trust people we can rely on, who dependably do what they say they will. We trust people who show they trust and respect us, and those prepared to act against their own self- or short-term interests on our behalf. Lastly, we respond to those whose values we share, who live by those values and don't contradict them.
It is the politicians who come closest to living up to these ideals that, one would hope, are most likely to get elected.
In the same way, it is the businesses or banks that best display these qualities that should see customers voting with their wallets.
---
Check out Nigel Gilbert and the other top 99 marketers with our definitive 2014 Power 100 list below.