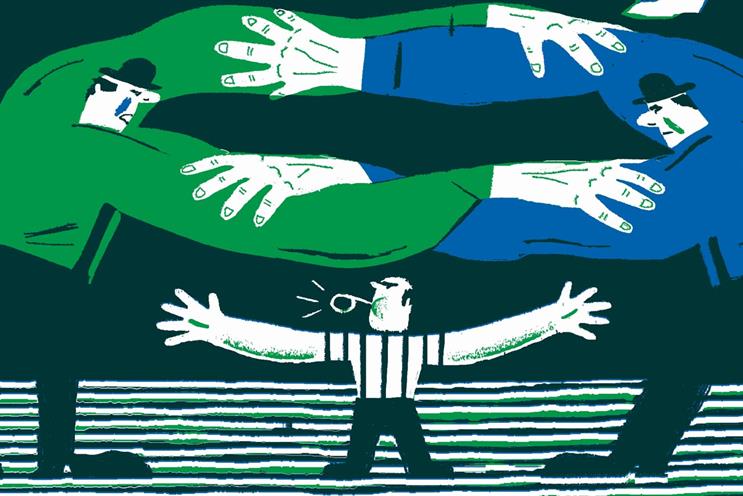 All good things must come to an end and so, after 20 years spent championing and fighting for Britain's advertisers at ISBA, I have decided to step down as the director of media and advertising.
It's a good time to look back at how far we have come as an industry. And, boy, have we seen some change in those two decades.
The biggest is that there was virtually no commercial internet, and almost no e-mail, in 1996. We used to send letters or wrestle with fax machines and rolls of fading paper.
There has also been massive ownership change and consolidation, especially in media and media agencies.
Where the advertisers I represented once worried about media-owner power, nowadays they are just as concerned by agencies and their trading groups.
The ideological tug of war between private and public ownership continues. Some would say commercial radio was saved when it was taken out of public hands, and the leading player in the out-of-home space is predominantly family-owned.
The big agencies tend to be public, the smaller private. Many new ideas and talent come from the grassroots churn, as they always have.
The onslaught of online channels, beloved by advertisers for their claims of pinpoint targeting and absolute accountability, has led to a parallel proliferation of tech companies.
I regret that I don't see this as a good thing. Advertising is tending towards direct marketing. Many tech companies I meet do not behave like they are in advertising, and their invariably higher and shorter earn-out expectations make them very "salesy". Nor does their own language often relate to the marketing job in hand.
Advertisers have learned the value of their accounts to agencies focused on growth and maintaining trading volumes.
Pitches are getting more and more elaborate and costly and, lately, there is some sense of the market "layering" as big agencies snap up large, multinational accounts and the medium-sized players pick up national or regional business.
Amid all this, the industry has always shown itself to be ingenious, flexible and adaptable, and these qualities have always seen it right.
But if I had to single out one word to sum up my concerns looking forward, it's trust.
The old "compact" between advertisers and consumers asked the latter to tolerate (and hopefully enjoy, like, engage with and act upon) the ads in return for advertiser-funded provision of abundant high-quality content, free at the point of use.
Online has cast this asunder. There isn't space here to go into how, but publishers, advertisers, agencies and tech companies all seem to be hell-bent on pissing consumers off.
Mobile users, who now account for more than half of online activity, can't get to the content they want, experience slow page loads and see their battery life and data allowances depleted. No wonder one in five people in the UK has installed an ad-blocker.
There is also a sense emerging from tracking studies that offline advertising is becoming less effective. It's probably paranoia, but I truly hope that there isn't a causal connection with the too-often-awful online advertising "experience" driving more people to reject offline ads too.
Most people I have spoken to see creativity as the way out of this, so perhaps we'll see a welcome renaissance. I hope so.
And as if a decline in consumer trust isn't enough, there is also a crisis of trust between clients and agencies.
Clients' procurement disciplines have certainly driven remuneration into the ground and their pressure on agency – especially media agency – performance is so great that it is compromising communications planning.
Agencies have responded ingeniously – if also deceitfully – by seeking new revenue streams, often covert.
This makes their true earnings differ by channel and yet further compromises good media planning practice.
The Association of National Advertisers – America's version of ISBA – is in the middle of a serious investigation into media agency rebates. This could fizzle out, but what if it takes hold?
Yet despite all this, the industry continues to attract some of the brightest, best and most interesting people you could ever wish to meet. And we'll need them more than ever to address these issues. (Please let's not put those keen minds to work on rustling up ever-more "clever" financial wheezes.)
As for me, I plan to stay busy with a portfolio of roles as well as consulting and taking investment stakes in some early-stage enterprises.
And I'll still be thundering from whichever pages might indulge me too. To the ad industry, I say au revoir but not adieu.
Bob Wootton is the outgoing director of media and advertising at ISBA