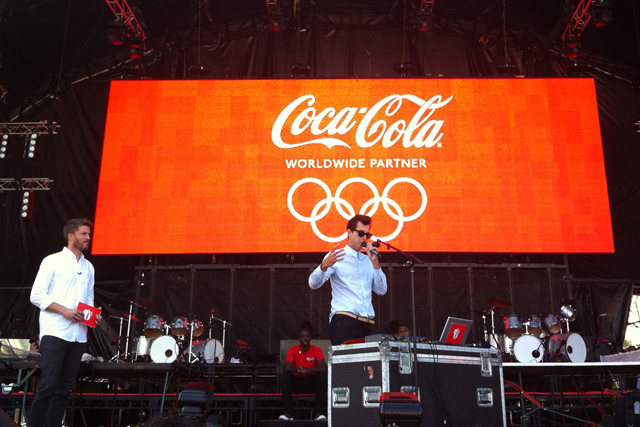 Once again, it seems that marketing is to blame for the nation's ills. 'Aggressive marketing' was cited as one of the causes of last August's riots by a government-commissioned report, released earlier this month. It highlighted the role of consumerism in making young people feel pressured to own the latest products.
Brand View: Zoe Howorth, Coca-Cola
Today's teens have not known a world without the internet; they have grown up with access to rapidly developing mobile phones. From iPads to social platforms, their world is one fluid digital space.
While the challenge of marketing to young people is perennial, the disconnection between the suits of the marketing department and the new Generation Z has, arguably, never been more marked. This is certainly the picture painted in the wake of the riots - with young people increasingly believing that older generations and those in authority do not understand them, according to McCann London's head of consumer trends and insight, Dean Ashraf.
'Smell a rat'
'Young people are pissed off because they feel that the older generation has pulled the ladder up (behind them),' he says. 'When it comes to brands talking to them, they can smell a rat a mile off.'
In the agency's 2011 'The truth about youth' research, which surveyed 7000 16- to 30-year olds across the world, it summed up this generation as intelligent, feeling disenfranchised, but far savvier than its elders give it credit for.
According to Callum McGeoch, creative director at youth marketing agency Livity, the key to marketing to a generation that feels entitled to everything is to treat its members as unique, rather than taking blanket communications approach, offering rewards for their time and engagement.
'You have to offer something extra rather than simply asking them to do something,' he adds. 'Participating is fun and rewarding in its own right. Co-creation and young people go hand-in-hand, but the execution has to be good and original.'
Adidas' latest work is a prime example. Last week, it launched its biggest campaign to date, placing young British talent at the heart of its Olympics message. It aims to inspire young people to take themselves 'from the top deck of the bus to the top of the charts' by inviting them to upload videos of themselves.
Brand ambassadors
Their efforts could be rewarded by working with David Beckham, rapper Wretch 32 or basketball player Derrick Rose. Adidas marketing director Nick Craggs describes the campaign as offering an opportunity that could change people's lives.
According to McGeoch, brands do well to identify and engage with trends in youth culture before they cross into the mainstream to earn trust and hold credibility.
Coca-Cola is another brand working hard to forge credible relationships. Its 70-20-10 approach means that, while its marketing focuses on tried and tested methods, it has 10% of spend allocated to trying new things.
Zoe Howorth, Coca-Cola GB market activation director, believes this means it can always balance its marketing with trying to remain 'relevant' and 'authentic' (see box, left). The decision to use DJ Mark Ronson in its Olympics campaign, and getting him to choose one of his own favourite young singers, Katy B, for it, typifies Coke's ambition to play a part in that peer-to-peer trust.
Beyond 'cool'
While it is hard to shift the stereotypical image of a group of middle-aged male marketers figuring out what will engage this elusive 'youth' group, Barclays has shown that targeting this market does not always need to be based on what's 'cool'.
In collaboration with Channel 4, last November Barclays launched 'The Stake' initiative, which gives 16- to 24-year-olds the opportunity to apply for a chunk of a £100,000 fund for community and business ideas. Marketing for the activity used peer-to-peer methods, with digital and social-media channels the focus for ensuring it engaged with this audience. One of the winners revealed in January used his stake to create legacy-based youth clubs for less well-off areas, acting as creative hubs for local communities.
Barclays head of branch innovation Mark Brayton explains that the campaign was all about listening to young people, allowing them to 'develop real-life and confidence skills, with a money-management element at the heart of it'.
Easy to share
When targeting the youth market today, Brayton says it is essential that projects are developed within a 'connected environment and (are) easy to share peer-to-peer, whatever the activity, ensuring that it feels relevant to their life'.
'This generation is a lot more brand-savvy than we might expect,' he adds. 'They enjoy the heightened reality that brands can bring to life for them, and I think we often misjudge them.'
Those brands that prove their worth within the culture of content sharing will be afforded the trust needed to play a role in the lives of Generation Z.
However, as McGeoch points out, many brands are still too focused on paid, rather than earned, media to get in front of this audience. 'Brands are simply trying to buy eyeballs rather than earn the right to be part of young people's conversations,' he says. 'They need to win over eyeballs through sharing content and ideas on their level.'
BRAND VIEW
Zoe Howorth, market activation director, GB, Coca-Cola
- How does Coca-Cola approach Generation Z with its marketing?
It is a specific age group and genre, but we must think about this generation as people. Our approach to building resonance and love is all about talking to them through their passions.
Coke has a long history with football and we've worked with music over the past five years. Diet Coke has fashion (associations) and Coke Zero has gaming; now Coke is trying to bring something to the Olympics that is relevant to teenagers by fusing music and sport. It is important we do that in a credible way, especially because people are busy and their expectations are high. Our approach to music can only be credible if it is relevant to teenagers' worlds.
- What parts of Coke's Olympics campaign resonate with them?
It is crucial that Coke is authentic as this generation wants to feel certain (about brands) and doesn't want to feel ripped off. The Olympic torch relay campaign (Coke is one of three relay sponsors) enables people to be part of it in a democratic way, while the 'Move to the beat' digital activity allows people to customise the campaign.
We take digital really seriously and have strong partnerships with companies like Facebook and Google. Our on-pack campaign to win tickets every 2012 seconds online is performing much better than our promotion to win tickets to the opening and closing ceremonies. It's partly due to Olympic fever, but there is also a certainty and credibility about the promotion.
- Does all activity now need to be geared toward the digital space?
Yes. Teens live in a virtual world and I want to be in a digital world, but I also want to connect in the real world and bring people experiences and give people the opportunity to taste the product. The success of our Christmas truck experiential tour took us by surprise. Experiential is at the forefront of my mind.
- How does Coke measure ROI when targeting this generation?
It is hard to measure ROI, particularly with our campaigns, as they are multi-dimensional and have such different facets. We have a range of measurements in place that we can look at individually, but we believe that if people are liking you on Facebook, interacting with you and leaving comments, it will lead to a purchase. Do we have the stats (proving a link) between Facebook likes and consumption? No, but (part of the process) is about instinct and feeling your way through.
EXPERT VIEW
Lessons from cause-related marketing
- Brands targeting Generation Z could do well to use ideas that manifest in the 'real world' and learn from cause-related marketing, according to Callum McGeoch, creative director at youth marketing agency Livity.
The agency's 'Final verse' campaign for NSPCC service ChildLine last year used urban music artist Devlin to create an original song. The track, Teardrops, was left unfinished, with young people invited to write, record and send in performances of their own final verse.
The campaign received more than 1000 entries in a month, mainly from the target audience of young men, plus more than 100,000 comments and 'likes', and in excess of 1m channel views.
- A controversial campaign from the Home Office this spring involved the launch of a hard-hitting TV ad to educate teenagers about what constitutes rape, sexual assault and consent, as part of its ongoing 'This is abuse' work. Targeting 13- to 18-year-olds, the campaign depicted a teenage boy forcing his girlfriend to have sex with him, despite her telling him 'No.'
It aimed to provide young people with the facts and support to recognise abuse and enable them to form healthy relationships. The ASA reinforced the importance of this message when it decided not to investigate the ad, despite it receiving 95 complaints.
- The Department of Health has been meeting marketers from the media, technology, retail and charity sectors to help shape its youth-marketing strategy, which aims to prevent young people from adopting 'risky behaviours'.
DH marketing director Sheila Mitchell said: 'The aim of the new youth strategy is to better equip young people to manage risky lifestyle behaviours, supporting them to take responsibility for their health, and helping them to reach their full potential.
'The activity will launch later this year and we are still progressing talks with partners from across a range of sectors, including retail, media, entertainment, personal care, telecoms, social media and charitable sectors.
'We know that many brands and organisations have a commitment to supporting young people fulfil their potential and are committed to demonstrating that their interest goes further than the product they are selling to them. We feel strongly that by ensuring partnership working is at the heart of our new approach, we will be able to deliver truly integrated activity, which is stronger for the collaboration.
'In terms of challenges in reaching the youth sector, the main challenge is that we have a very savvy audience who are actively screening out messages and demand a lot from brands. This digital generation of young people are profoundly different from previous generations in the way they communicate, find information and use entertainment media.
'This means that we need to ensure our partnership activity is very credible and strongly aligned with the core values of the brand we are communicating the messages through.
'A lot of our subjects are incredibly sensitive for our young audience which raises issues about language, tone and permission to talk to this audience. Parents and care givers are also key audiences for us about teenage health issues and we need to take care to ensure we don't alienate them.
'We will move away from heavy above-the-line campaign bursts to a sustained programme of activity, which is always on. A key challenge will be to ensure that we find fresh new ways to engage the audience.'