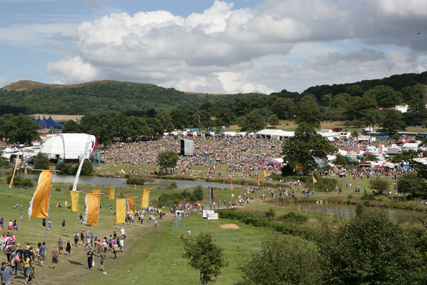 The promoter is now looking to use its clout in the field to develop the festival through strategic partnerships.
Alongside Tuborg, Gaymers replaces Westons as the official cider of the festival, which takes place this August at Eastnor Deer Park in Herefordshire. Both Tuborg and Gaymers will have pouring rights across the festival site.
Gaymers is planning to use the affiliation to host a 'lost in the orchard' concept, which mimics a real-life orchard and highlights that the cider is made from English apples.
Monkey Shoulder, the whisky brand, returns to the festival and will rerun its tree house-bar concept. Up to 30 festival-goers can occupy the tree house and drink cocktails such as 'Show us your monkey', as well as original Monkey Shoulder drinks, while playing traditional board games.
Sailor Jerry, the golden rum brand from First Drinks, will also make a return to the Big Chill. Last November, the brand appointed Elvis to handle its below-the-line communications following a pitch, with the agency managing its CRM and digital, as well as its experiential activity.
Last summer, the brand launched a new website and online campaign, which was developed using feedback from consumers and content from social networks. The site was used to support its sponsorship of The Big Chill festival by offering consumers the chance to DJ in a virtual 'Sailor Jerry bar'.
James Kent, sponsorship manager at Festival Republic, said: "We see Big Chill as a festival which stands for something. We want to retain its personality, while driving the festival forward with the brands we are bringing on-board."
Festival Republic is co-owned by Live Nation and Gaiety Investment, and has a festival portfolio that includes the Glastonbury, Latitude, Reading and Leeds festivals in the UK, in addition to Hove (Norway) and Electric Picnic (Ireland).
The Big Chill will be co-produced by Festival Republic and the existing Big Chill team. Katrina Larkin, founder of The Big Chill, remains creative director of the event.