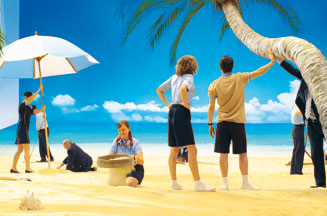 The marketing department has been divided into two teams, one covering brand strategy and the other CRM and innovation. The changes will affect TUI's direct-agency roster, as the company plans to move to a cross-brand marketing approach.
Brand-led direct marketing activity now sits within the brand strategy team, while the CRM operation will focus on customer-generated communications. The changes came into effect this week.
Head of brand strategy Andrew Laurillard and head of CRM and innovation Jeremy Gidley will revamp TUI UK's direct-agency arrangements to suit the structure.
Earlier this year, the operator laun­ched a review to merge the CRM accounts for its Thomson and Portland brands. Kitcatt Nohr Alexander Shaw, LIDA and WDMP, the CRM incumbent on Thomson, all pitched for the business, but no appointment was made.
TUI said there will be no second pitch, but it will appoint agencies to the accounts following the review.
Billington Cartmell, which works on TUI's First Choice travel brand, will be included in the review.
Last month, TUI reported its summer holiday bookings were down 17% year on year for the eight weeks to 3 May.