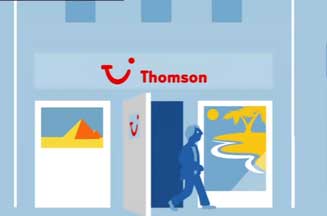 The new shops will be called either Thomson or First Choice Holiday Superstores. They will be repositioned as out-of-town retail stores that feature 'all the leading brands' in travel.
TUI said the stores will carry the brand motto 'maximum choice, minimum effort' and are designed to become 'centres of excellence' for cruise bookings.
The superstores will hold events to help consumers research holiday and travel plans.
TUI will launch its first store in Coventry next month, before rolling the new retail concept out across the UK during 2010.